From the diary-illustrated atlas TRAVEL IN ITALY, the Italian Renaissance as seen through the eyes of Stendhal, a poem and a picture, the e-book, published March 20, 2014 by Meeting Benches, in English and Italian language versions.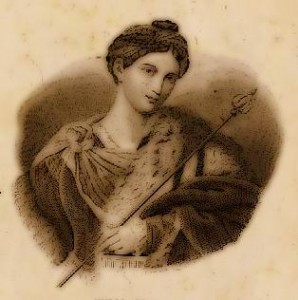 TULLIA DI ARAGONA: Love one time, so slow fire
Love in a time so sluggish fire
burned my life, and so full of sorrow
it melted my heart, that which you desire other
martyr out of her sweetness and see the game.
Thereafter, disdain and pity gradually
quenched the flame; so that I more than any other limit
free so long and proud desire
I am glad I was singing in each place.
But heaven nor sated yet, weak or tired
to my damage because they always sighs,
brings me back to my old fate:
and yes acute spur pricks me on my side,
for I fear that in the first martyrs of the wicked
fall, and for thank goodness crave death.