From the diary-illustrated atlas TRAVEL IN ITALY, published from the March 20, 2014 (e-book format in Italian and English), Meeting Benches proposes a picture and a poem by the Italian Renaissance: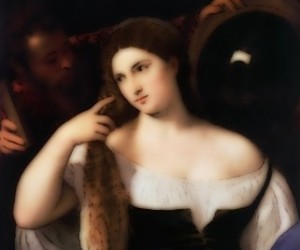 GASPARA STAMPA: Sweet Spring.
Now that is back the sweet spring
to all the world, she walks away from me solely;
and goes away from us in that direction,
where is the sphere of the Sun much colder.
And those vermilion and white flowers, which in array
Love in the face with his hand distributeth
of my lord, the great son of Mars,
they give to my eyes the last evening,
and to persons will flourish, if it is not
those who aspire and live only for their smell,
how does the painful my life.
Oh too iniquitous and too unfair Love,
to imply that the lovers is
so far each other's body and heart!