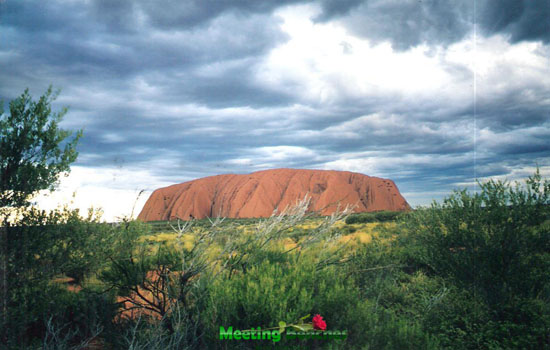 It was an early morning in February, but no cloud across the sky above Alice Springs, in the heart of Australia, the National Park Uluru-Kata Tjuta. At 450 kilometers from my hotel waiting for me an appointment in red, the same shade of the earth that surrounded those places: a huge red monolith, considered sacred by the local Aborigines.
His name was Uluru – the most imposing rocky massif of the Australian outback. Surrounded by the completely flat surface of the bush, Uluru is visible from dozens of miles away – and since then I would have remembered that site with emotion, but not only for its color, but for the atmosphere evocatica and feelings that I had accompanied traced and in the ridge.
Like me, many other people perceived the cool of the early morning, but with me they would have received from that hill smoothed by wind and water, the same gift: the spectacle of seeing the color change of its color, which with the passage the hours passed from red ocher, from bronze to purple. Returning to Alice Springs, I had fully understood the reason why the Aborigines call Uluru that hill of 350 meters, with a circumference of 9 km: it was a place "dreamtime", one of the few of our planet….