Lit subjects, vigorous brushstrokes and rich colors
From the age of 16, he learned the techniques of oil painting and his first oil painting of 1929 showed an aptitude for perspective. The work of Lee Man Fong http://www.artnet.com/artists/lee-man-fong/, an Indonesian painter of Chinese descent, fuses Chinese ink painting with 17th-century Dutch paintings. His elegant representations of the Balinese people focused on capturing subjects of him during their work and as they engaged in cultural traditions. Even in advertising, he never gave up on his artistic research. In 1961, he became a consultant to the Indonesian presidential palace, restored, and cataloged its collections.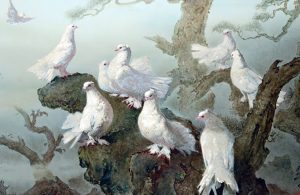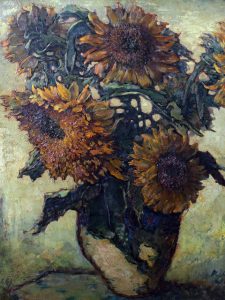 Lee Man Fong https://www.sothebys.com/en/artists/lee-man-fong was born in China in 1913, but his family moved first to Singapore and then to Jakarta. He has participated in painting exhibitions organized in Batavia in Jakarta, although normally reserved for white artists. In 1930, after his father's death, he painted billboards and designed advertisements to support himself. In 1936, she exhibited his paintings of him in an exhibition organized by the Dutch Indies Art Association. Starting in 1952, his artistic technique achieved a very high level of maturity, creating Indonesian subjects that reflected familiar themes.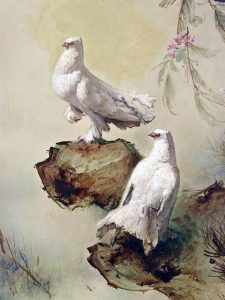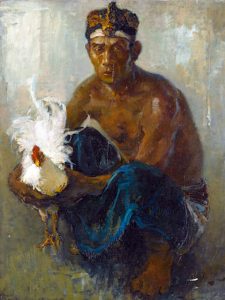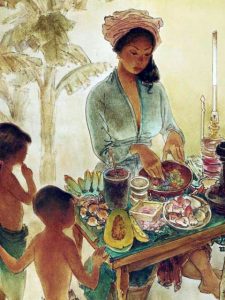 At the Yangzheng School, he was taugh to draw by a Chinese brush-painting master. His father managed a shop selling clothes and Chinese furniture. In 1941, he became a full-time artist. He spent a few months painting in Bali, and then organized his first solo show in Jakarta. From 1949, Lee Man Fong https://eresources.nlb.gov.sg/infopedia/articles/SIP_2013-05-06_095744.html studied art in the Netherlands, with a major impact on the subsequent artistic development. He worked with oil paintings that blended Chinese techniques and subjects with Western technical styles. His study of the original works of Rembrandt van Rijn and Vincent van Gogh was reflect in his works of the period. In 2005, the Singapore Art Museum debated whether he is a pioneering Chinese, Indonesian or Singaporean painter.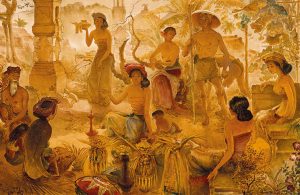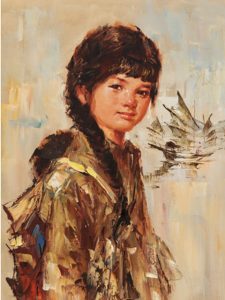 In 1932, he moved to Jakarta, where he became a designer at the Koiff and Company publishing house. Four years later, he started his own advertising agency. In 1938, he married a woman with a degree in music. Today the works of Lee Man Fong are in the collections of the National Gallery of Singapore. Between 1946 and 1952, he held four solo exhibitions in Amsterdam and The Hague, while also participating in an international art exhibition in Paris. Forgeries of his work were also common throughout his lifetime. He died in 1988 in Jakarta https://www.roseberys.co.uk/feature/Rare-painting–by-Indonesian-Chinese-artist-Lee-Man-Fong-makes-58000-/?i=206.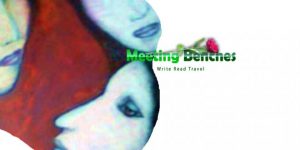 To broaden your horizon of knowledge about other painters, you can type http://meetingbenches.com/category/paintings/. The sole purpose of this site is to spread the knowledge of these artists and that other people enjoy their works. The property of the images that appear in this blog correspond to their authors.