A complete creative, capable of declining his skills in the many fields of art
In the southwestern part of the Province of Ragusa, Comiso awaits you https://www.paesionline.it/italia/cosa-vedere-comiso, with a Buddhist monument (the Pagoda of Peace) located in front of a former missile base. In Piazza Fonte Diana, with foundations resting on a Roman bath, the eighteenth-century Palazzo Comunale houses a magnificent staircase. Piazza delle Erbe instead preserves the ancient market and the church of Santa Maria delle Stelle. If you want to live a film holiday, following the Montalbano itinerary https://www.commissariomontalbano.org/tour-luoghi-di-montalbano/ you can get to know the nearby Vigata, Marinella and Montelusa, places that have contributed to creating the horizon artistic by Salvatore Fiume, a native painter of this land.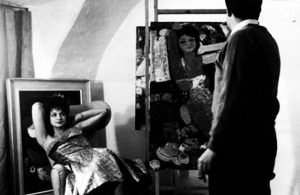 After completing his studies, in 1936 he went to Milan to meet artists and intellectuals, with whom he made friends. Born in Comiso in 1915, Salvatore Fiume https://www.fiume.org/ became a painter, sculptor, architect, writer and set designer. At sixteen, he won a scholarship for the Royal Institute for the Illustration of the Book of Urbino, where he acquired knowledge of lithography, screen-printing, etching and woodcut techniques.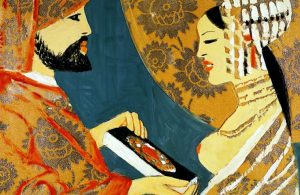 In 1938, Salvatore Fiume https://www.capitoliumart.it/artista/fiume-salvatore-1915-1997-d-apres/7306 is the artistic director of a cultural magazine in which prestigious intellectuals collaborated. In 1946, he settled near Como, where he adapted a nineteenth-century spinning mill, now the headquarters of the Foundation that bears his name. In 1948, he exhibited at the Galleria Gussoni in Milan, with paintings inspired by Spanish tradition and folklore.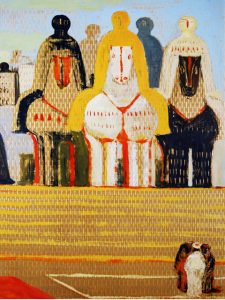 The trips provided Salvatore Fiume https://www.amazon.it/Salvatore-Fiume-Ediz-illustrata/dp/8857231143/ref=sr_1_1?dchild=1&keywords=Salvatore+Fiume%3B&qid=1592901495&sr=8-1 useful material to the expansion of a global imaginary stuffed with Mediterranean classicism. In 1949, at the Borromini Gallery in Milan, his Islands of statues and City of statues aroused much interest, also for the collections of the MoMA in New York. In 1950, he participated in the Venice Biennale, exhibiting the Triptych Island of statues (now in the Vatican Museums). From 1952, sketches for the scenes and costumes for Beethoven's The Creatures of Prometheus are for the Teatro alla Scala in Milan. He began to travel and exhibit all over the world, collecting impressions of cultures that increased his perceptive horizon. He died in Canzo in 1997, leaving works that waiting for you in the most important museums in the world.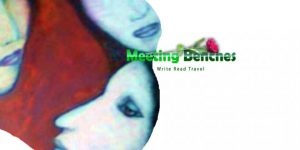 To broaden your horizon of knowledge about other painters, you can type http://meetingbenches.com/category/paintings/. The sole purpose of this site is to spread the knowledge of these artists and that other people enjoy their works. The property of the images that appear in this blog correspond to their authors.