Balance, between practicality and excitement.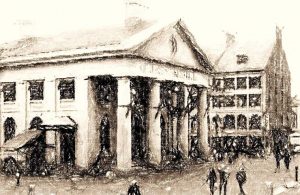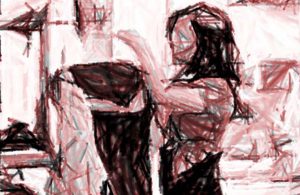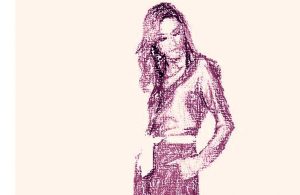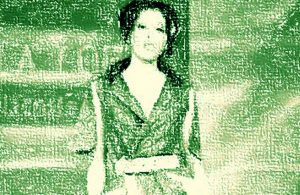 Its open spaces (at both the east and west ends of the marketplace), are a common venue for various street performers. Quincy Market https://www.quincy-market.com/ is located in a historic area. Souvenirs to buy for your mementos in Boston. In this market, street vending space is available against the outside walls of the building, where stalls sell trinkets and other curiosities. If you want to buy clothes made by Daniela Corte, you will have to move to 211 Newbury Street.
Her shirts wrap evoking Prada's lines. While in Boston, made sure to go visit Daniela Corte's atelier (a Boston brand), looks and let us tell you remember their signature leggings. Founded in 2000, it allow customers to achieve balance between practicality and excitement. Daniela Corte https://twitter.com/danielacorte offers women elegant and beautiful clothes, perfect combination of fashion and function.
Each piece custom-cut to your exact measurements. Not only, can you choose fabric and color you want it. Daniela Corte https://www.danielacorte.com/ fuses cuts from the best international designers, to perfectly confort for every customer. Her pants run from pristine silk trousers to leopard-print capris. Somewhere between couture and casual wear, you can meet her work. Do not forget consider her flirty blouses and mermaid ruffle skirts.
There is no indication of where she will unpack her sleek ready-to-wear next. Her customers seeking chic, can head upstairs to her atelier, where Daniela Corte like dress women in slinky separates and leather-accented leggings.She has an item for every occasion, pieces unique, and made with such great fabrics. She officially launched her new "Asturias" collection at her Newbury street showroom https://poshmark.com/brand/Daniela%20corte, and it is filled with spring/summer staples.
If you want to get to know other creative people who have contributed to enriching international fashion scene, you can type http://meetingbenches.com/category/boutique_travel/. The sole purpose of this site is to spread the knowledge of these artists and that other people enjoy their works. The property of the images that appear in this blog correspond to their authors.