When is halfway, between elegant and romantic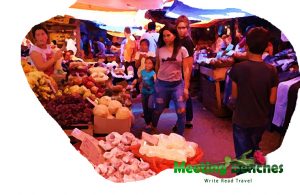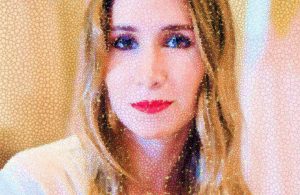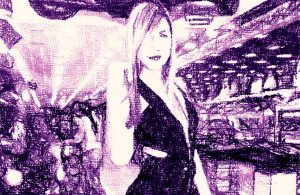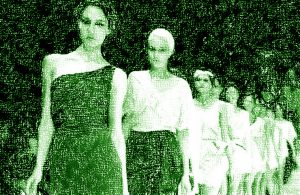 Mercado Cuatro, Asunción's largest and busiest open-air bazaar, it is estled in a peaceful area. The tangled network of stalls offers travelers everything. Head to the stalls peddling handmade crafts, admiring hammocks and traditional clothes. If you are looking for an authentic piece of Paraguay, start at Folklore https://www.facebook.com/pages/Folklore-Artesania/266343267419161, where you will find fine examples of carved wood, leather handicrafts, lace clothing. If your clothing is halfway between elegant and romantic, look for Celina Mersan.
Since she was a child, she has spent hours painting in oil or practicing dance. She admire Karl Lagerfeld and Riccardo Tisci. When she finished school, Celina Mersan https://ella.paraguay.com/moda/celina-mersan-talento-en-potencia/ did not hesitate a second, studying design. Today she is one of the best-known Paraguayan emerging designers. The Mersan woman feels unique and beautiful with what she wears. His clothes are part of his identity, where elegance and modernity are combined with fun.
Always surrounded by every kind of artistic tendency, she discovered her creative advantage motivated by her mother. In one way or another, she has been connected to the art world, painting pictures or doing where creativity has ample space. For Celina Mersan http://www.highclass.com.py/celina-mersan/, interest in fashion was a natural inclination. Although suddenly she has to rethink a collection, there are elements that never fail, such as trousers, a classic for her essential. Mersan Atelier is Paraguay's answer to timeless chic.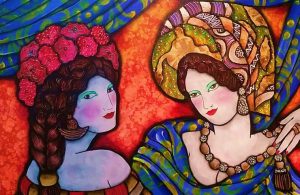 Her pieces bring together elements from history, the catwalk and classic art. Behind her brand, there are tailors, embroiderers and many people who make everything possible. Since she started, in everything, she creates (every detail) Celina Mersan http://www.mersan.com.br/ devotes a lot of time and energy. The clothing he produces has a mysticism that is halfway between the elegant and the romantic, evoking femininity in diversity. She finds inspiration from everything she considers beautiful and that can be embodied in women's clothing.
If you want to get to know other creative people who have contributed to enriching international fashion scene, you can type http://meetingbenches.com/category/boutique_travel/. The sole purpose of this site is to spread the knowledge of these artists and that other people enjoy their works. The property of the images that appear in this blog correspond to their authors.