Away from the academy, to paint scenes from ordinary life.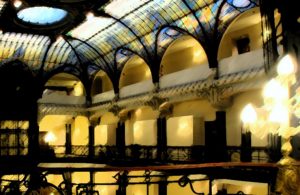 For you Mexico City stay, we suggest hotel that features in the James Bond film Spectre. Crowned by a stained-glass canopy, the atrium is a fin de siècle fantasy of curved balconies, wrought-iron elevators and chirping birds in giant cages, Gran Hotel Ciudad De Mexico https://granhoteldelaciudaddemexico.com.mx/en/, flaunts the French art nouveau style. What to eat? You can choose from breakfast tamales and street churros, until to seafood tostadas and a taco omakase. We suggest Restaurante Nicos https://www.nicosmexico.mx/, respectful to local ingredients and traditions. An art-book about a famous Mexican painter? EXIT La Librería https://www.exitlalibreria.com/, you offers a well-curated selection of art texts.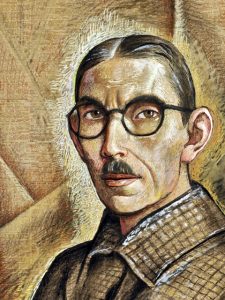 Born on a November day, 1872, in Monterrey, ALFREDO RAMOS MARTINEZ at the age of nine years old, he sent a portrait he had painted to a competition in San Antonio (Texas), whwre he was awarded first prize. His work caught the attention of an American woman, who supported his studies in Paris, where he embracing the style of the Post-Impressionists. As with the other major Mexican modernists, indigenous peoples were the principal subjects in his mature works. After his death, some exhibitions became the cornerstones of a re-examination of his work. In Mexico City, entering the Museo Nacional de Arte, you too can admire his 1915's Belinda Palavicini pastel on paper.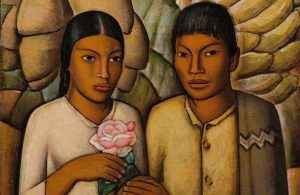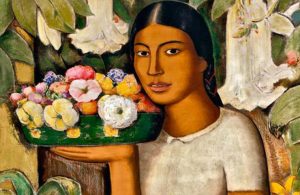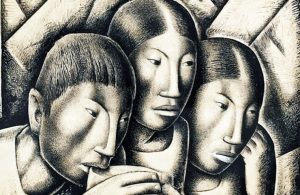 It was here in Europe that ALFREDO RAMOS MARTINEZ began to paint also on newsprint. In 1910, he returned to Mexico, where was appointed the Director of the National Academy, opening the first of his Open Air Schools of Painting. His concept of painting in the outdoors, changes in both the theoretical and practical approaches to painting in Mexico. In 1928, he married Maria and a year later their daughter, was born with a crippling disease.  Seeking medical attention, they settled in Los Angeles, where his art moved in a new direction. In recent years, several of his paintings have realized high prices on the international art market.
Focused on themes of the Mexican renaissance, his Californian works are abruptly modern, and umble Indian, togheter the dramatic landscapes of Mexico that reveal the spirituality by his people. ALFREDO RAMOS MARTINEZ also was commissioned to paint numerous murals throughout the United States and Mexico. The embrace of a mother to a child, vendedoras balancing baskets of fruit on their heads, it is dramatized by the texture of newsprint. After his death in 1946, his works was highlighted in several memorial retrospectives. In 2007, his 1938 painting Flowers of Mexico brought over $4 million at Christie's, New York.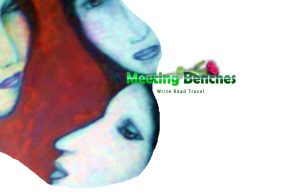 To pursue this issue, you can digit: https://www.alfredoramosmartinez.com/. The property of the images that appear in this blog correspond to their authors. To broaden your horizon of knowledge about other painters, you can type http://meetingbenches.com/category/paintings/. The sole purpose of this site is to spread the knowledge of these artists and that other people enjoy their works.