Confrontation with destiny awaiting you. Somewhere, there is a Chile you cannot forget.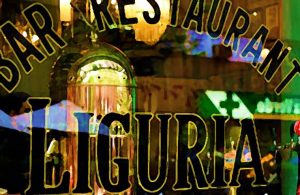 Our "author's journey" starts from Santiago, Chile's capital city it a mix of modern and Spanish architecture and savours. Santiago is experiencing a culinary renaissance. Here, maybe you too can wish know where to find blistered empanadas, loaded mechada sandwiches, and parrilla-style steaks. Look the colorful facade and the red- and white-checkered tablecloths. You are in Bar Liguria http://www.liguria.cl/locales.html, where locals go for traditional Chilean comfort food. Perhaps you will listen to songs written by a woman who was born here.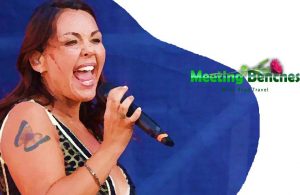 In 1999, DENISSE MALEBRAN was chose as the female voice of the Saiko group, https://rateyourmusic.com/artist/saiko_f1, adding voice and image to the trio (as well as its old lyrics). Her strong and idealistic character and her ability to interpret ideas led her to defend political issues and campaigns against violence against women. With the passage of time, he took first place in the group, writing the entire album "Las horas". In 2007, the group performed with her for the last time, having decided to start a solo singer career.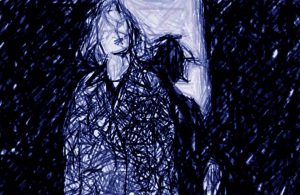 Fashion planning? A trip to Santiago is special. Chilean designers continue to reach creative heights. Thanks to European roots, Chilean fashion industry is among the best. In2010, she has created her brand, developing Luxury Prêtàporter (for women and men), and Haute Couture and Tailoring (for men). Designer KIKA NEUMANN, http://www.kikaneumann.cl/wp/, she began her Ready-to-Wear and Couture.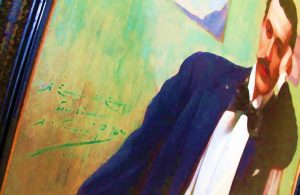 Today we will arrive at the ocean, discovering the beauties of Valparaiso. It nice that you have to follow the "bugs" (painted in the streets), to get to this place, site and opportunity where to see how prepare the candy: La Dulceria, in Calle San Enrique 314 (Cerro Alegre). Simply great! Galeria Espacio Rojo (Miramar 175, Cerro Alegre), is a small gallery in the the colorful hills of the town, where you find large wall pieces or smaller paintings and gifts. Search well, perhaps you will find reproductions of a famous Chilean painter, born right in Valparaiso.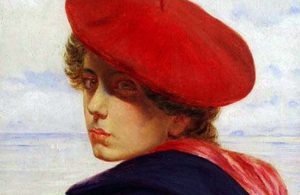 At the age of twelve, he began attending the Academy of Fine Arts. He was one of Chile's best-known painters. Born in Valparaiso into a February day, 1856, ALFREDO VALENZUELA PUELMA showed an interest in art from an early age. In 1881, he gained a scholarship Government to continue his art studies in Paris. More of an influence on his style, it was the Spanish masters that he copied at the Louvre. Upon his return to Chile, he submitted his works in most art galleries in Santiago.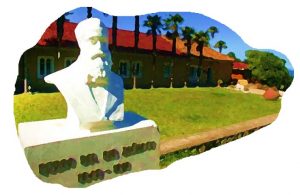 Our third moment in Chilean creativity leads us back to the ocean, but much further south, where we already perceive the smell of Patagonia. South of Santiago, the city you will encounter is worth a visit on your way. Concepción will have you forgetting all about your sadness. Is located atop a bluff, wanderfully overlooking the beautiful rocky coast and beaches below. Here you can visit Museum Pedro Del Río Zañartu https://prz.cl/ that tell you the life of a famous world traveler.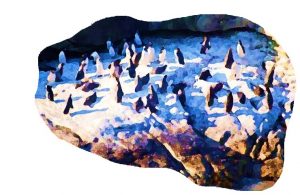 Before you head further south into Patagonia, here you can find a taste of lush Chilean wilderness. Park Nonguén National Reserve http://www.conaf.cl/parques/reserva-nacional-nonguen/, provides a refuge away your problems, if you are looking for quiet. Arriving into the O'Higgins 465 Locales 38 y 40 (Galería Italia), you find Librería Estudio, where can buy your Concepción's souvenir: a book write by a woman born under this sky.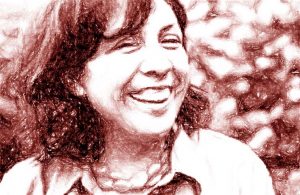 If one has to position her within the recent history of Chilean poetry, her art is closest to poet Delia Domínguez. A variety of her poems has translated also into Italian, French, Chinese, Swedish, and Spanish. MARIELA GRIFFOR http://www.marielagriffor.com/, was born into a September day, 1961, in Concepcion, becoming poet, publisher and diplomat. She is author of poetry collections, and has had her poems and translations published in many literary journals and magazines.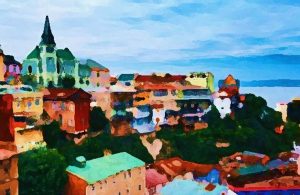 The property of the images that appear in this blog correspond to their authors. The sole purpose of this site is to spread the knowledge of these artists and that other people enjoy their works.