Where it seems like there's no Monday or Saturday or Sunday.
"The Big Apple" it was settled in 1613, originally called New Amsterdam. "The Empire City" it is the largest city of the United States by population. You can travel far, to be in a beautiful natural setting. You can observe it in your backyard. You can feel it in the trees lining "The City That Never Sleeps" sidewalks. You can perceive "The Naked City" in the clouds above skyscrapers, tiny and gigantic.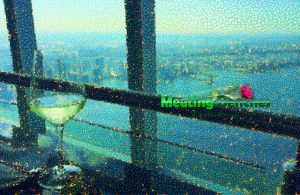 Welcome New York City, where New Yorkers often refer to Manhattan Island as "The City" (despite being only one part of the city itself).
The property of the images that appear in this blog correspond to their authors. The sole purpose of this site is to spread the knowledge of these artists and that other people enjoy their works. To pursue this issue, you can digit: https://www.nycgo.com/