Festivals, vineyards and old houses full of memories.
Visiting this place, is evident the luminous White Night festival in February, the Comedy Festival in April, Melbourne Fringe in September or Melbourne Festival in October. Something special? The Astor. Is an Art Deco gem that's been in operation as a cinema since 1936. The theatre it's a cultural hub for movie fans, with remastered classics, film festivals and special events.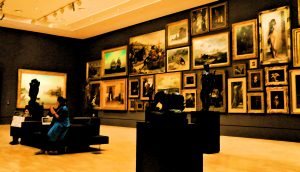 The cellar doors are open every weekend (and the winery restaurants are becoming some of the most sought-after dining destinations out of Melbourne). You too can experience the Yarra Valley trip, with its rolling green hills, swaying vineyards and old farmhouses. This home of Australian art, presenting Indigenous and non-Indigenous art (from the colonial period to the present day). Founded in 1861 in Melbourne, the National Gallery Victoria holds a vast treasury of more than 70,000 works.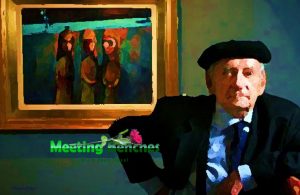 The NGV has a range of Access Tours, including Audio Describing, with designated Access days organised for particular exhibitions. Here you can find the NGV Grollo Equiset Garden (open daily, 11am–4pm, Lunch served until 2.30pm), with hts menu focused on seasonal produce. Before leaving the museum, do not forget to admire the wonderful paintings by the Australian figurative painter Charles Blackman.
The intellectual property of the images that appear in this blog correspond to their authors. The sole purpose of this site, is to spread the knowledge of these artists and that other people enjoy their works. To pursue this issue, you can digit: https://www.ngv.vic.gov.au/visit/access/access-services/