From Waiheke Island to Christchurch, along with five creative people.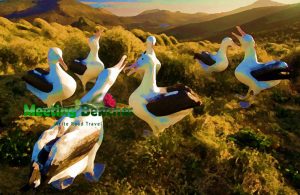 Waiheke Island https://www.waiheke.co.nz/ is island in the Hauraki Gulf (New Zealand). Its ferry terminal is 21.5 km (13.4 mi) from Auckland. There are many scenic beaches, including Onetangi Beach. In Onetangi (a Māori name meaning "weeping sands"), you can find sandcastle-building contests annually. You too have a few hours to build your creations in soft sand, with free barbecue and public facilities.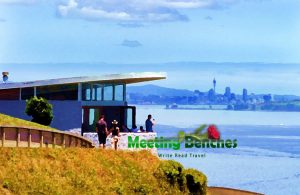 With astonished views of the Hauraki Gulf, Te Whau Vineyard & Restaurant http://www.winesofnz.com/winery/te-whau-vineyard/ has the most stunning views on Waiheke Island. The small vineyard express the best of Waiheke. Here, as a child, a girl named Tusitala started to love poetry.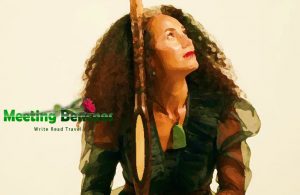 Currently she resides on Waiheke Island, but was born in a April day, 1971, grewing up in Avondale (Auckland, New Zealand). SELINA TUSITALA MARSH teaches Pacific Literature at Auckland University. She represented Tuvalu in the Poetry Olympics in London 2012, and she was named the official Commonwealth poet in 2016. Her work has featured online and hard-copy literary journals and anthologies.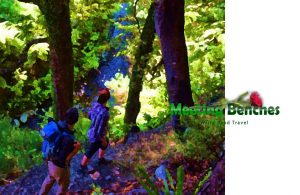 The Hutt Valley http://www.huttvalleynz.com/our-valley/ is a large area in the Hutt River valley in the Wellington region. Here, a river flows roughly along the course of an active geologic site. The land rises to the west of the river, briefly confined by a steep-sided gorge near Taita, close to the outflow into Wellington Harbour. You too can venture along this river valley, discovering picturesque seaside villages and a stunning rugged coast. There's plenty of hidden treasures to discover along the valley so beloved by painter James Nairn.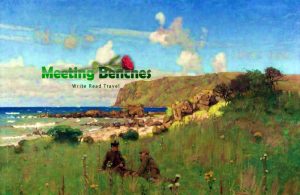 JAMES NAIRN was an active member of an informal group of painters who set up in opposition to the Royal Scottish Academy, challenging their conservative values. In his new land, working in oils, watercolours, pastels and charcoal, his paintings began to influence other New Zealand artists. He painted in the Hutt Valley area (around his Pumpkin Cottage), especially in the last ten years of his life. In 1904, after sketching near Motueka, he caught a chill, and died.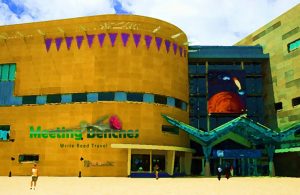 Wellington, world's windiest city and capital city of New Zealand, it's located between Cook Strait and the Rimutaka Range. Here you can visit modernist building housing the Museum of New Zealand (Te Papa Tongarewa) https://www.tepapa.govt.nz/, on the waterfront. This "container of treasures", preserve things and people that spring from New Zealand's mother earth. Many of which retain deep links to the indigenous Māori people. On the Wellington waterfront, you can read words sculptured on the rock.
ROBIN HYDE came to New Zealand with her parents when she was a month old, settling in Wellington. In her life, the temptations of morphine were too great. In mid-1933 she tried to drown herself. Then she entered (during four years), at Auckland Mental Hospital, as a voluntary patient. Into the hospital she resumed writing novels (such as Passport to Hell and Wednesday's Children).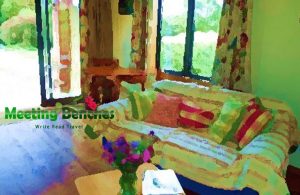 This is the gateway to Canterbury https://www.christchurchnz.com/what-to-see-and-do/ In Christchurch you can do something really special such as hike and mountain bike, surf, golf or see whales, but also visit wineries and shop. Farmstays? Don't forget Kingfisher House, https://www.christchurchnz.com/accommodation/listings/kingfisher-house where you can wake to birdsong. This is just 20 minutes from Christchurch. Here, where almost a century ago a French painter had arrived, waiting for you an lovely private garden room with en-suite.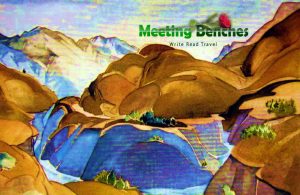 They celebrated their wedding in Christchurch, and Louise become LOUISE HENDERSON. Here she began to paint landscapes. Her Canterbury paintings of hills and architectural forms, always capture the visual language of the European moderns, schowing her special style, away from the topographical view of the landscape, shared by other New Zealand artists. From 1935 to 1938, travelling by train into the Canterbury hinterland, on sketching trips with other Christchurch artists. In 1994, after a short illness, she died in Auckland. Her long career left a huge body of work, which is represented in all major collections in New Zealand.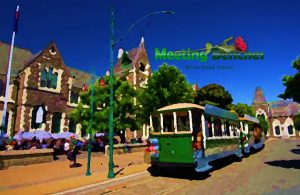 Archaeological evidence has indicated that this area was first settled by humans about 1250. Christchurch, the largest city in the South Island of New Zealand, became a city by Royal Charter in 1856, making it officially the oldest established city in New Zealand. This town has a history of involvement in Antarctic exploration, so in the central city there is a statue of Scott. Here, the Canterbury Museum exhibits many historic artefacts and stories of Antarctic exploration.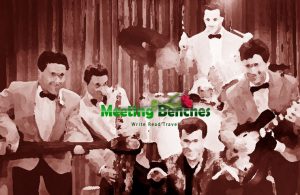 In 2007, he was admitted to a Los Angeles hospital suffering kidney failure, remaining on a dialysis machine awaiting a kidney transplant. He, a New Zealand singer-songwriter and guitarist who is renowned as an interpreter of soul music, was born in a April day,1941, in Christchurch (New Zealand). To most New Zealanders, he is best known for 'Slipping Away', a Kiwi anthem. In 1975, MAX MERRITT and The Meteors were playng in London the same venues as the then-emerging punk bands.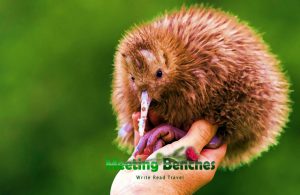 The intellectual property of the images that appear in this blog correspond to their authors. The sole purpose of this site, is to spread the knowledge of these artists and that other people enjoy their works. To pursue this issue, you can digit: http://meetingbenches.com/2018/04/new-zealands-fulfilling-tastes-like-a-bacon-sandwich-a-robin-hyde-novel-and-some-louise-henderson-paintings/