Writing poems in weeping sands.
Waiheke Island https://www.waiheke.co.nz/ is island in the Hauraki Gulf (New Zealand). Its ferry terminal is 21.5 km (13.4 mi) from Auckland. There are many scenic beaches, including Onetangi Beach. In Onetangi (a Māori name meaning "weeping sands"), you can find sandcastle-building contests annually. You too have a few hours to build your creations in soft sand, with free barbecue and public facilities. With astonished views of the Hauraki Gulf, Te Whau Vineyard & Restaurant http://www.winesofnz.com/winery/te-whau-vineyard/ has the most stunning views on Waiheke Island. The small vineyard express the best of Waiheke. Here, as a child, a girl named Tusitala started to love poetry.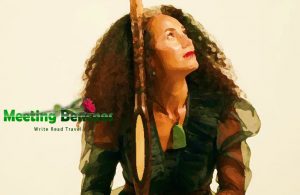 SELINA TUSITALA MARSH edits a website devoted to curating the work of Pacific poets. Her work focuses on Maori and Pacific culture. She is completing her first collection of poetry. The development of Pacific poetry is her research passion. She is of Samoan (Tuvaluan, English, Scottish and French descent). She was the first person of Pacific descent to graduate with a PhD in English, with a doctoral thesis about five Pacific women writers.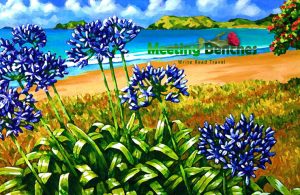 Currently she resides on Waiheke Island, but was born in a April day, 1971, grewing up in Avondale (Auckland, New Zealand). SELINA TUSITALA MARSH teaches Pacific Literature at Auckland University. She represented Tuvalu in the Poetry Olympics in London 2012, and she was named the official Commonwealth poet in 2016. Her work has featured online and hard-copy literary journals and anthologies.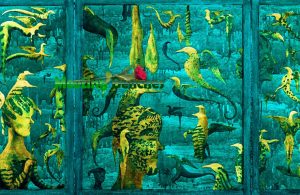 NAMING MYSELF – "Tusitala", teller of tales that I never heard till yesterday, born away for another life. Today the tale I tell, is my own.Theirs yours a way of seeking some more of Sāmoa, of my sacred centre The tale I tell will book its way through tongued histories timeless mysteries, sanctioned violence spaces of silence, telling lives. "Tala tusi" tell the book worded spirit of brown in theorycreativity, our sound made renown.
The intellectual property of the images that appear in this blog correspond to their authors. The sole purpose of this site, is to spread the knowledge of these artists and that other people enjoy their works.