The archipelago full of magical destinations.
The word "culture" (a derivation of the Latin "colĕre", ie cultivate, take care), in ancient communities indicated the cultivation of the soil, but with the passing of time it assumed the meaning of refinement of the spirit and knowledge. That's why, as always, when you decide to visit a country we advise you to know the fruits of the earth by eating and sniffing typical local products, but also observing the artistic creativity of its inhabitants, made of books and poems, songs and paintings.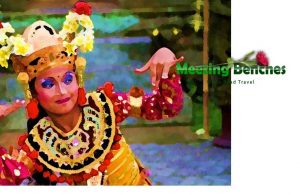 There are villages in various regions, specifically developed for tourists who want to explore the experience of how locals live their lives. Some of its most enticing destinations are tourism villages. Indonesia, http://www.indonesia.travel/gb/en/home an archipelago filled with special sites and magical destinations. Here you too can learn about the distinct cultures each of its region has to offer, also following our author's travel, starting from Bagor until to Jakarta.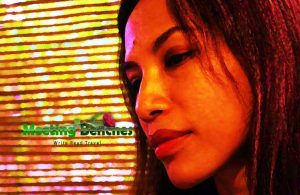 Born in Bagor in a November day, 1968, AYU UTAMI has written novels and short-stories. Saman, is considered her 1998's masterpiece, also translated into English in 2005. Becoming a new milestone in Indonesian literature, that her first novel has sold over 100,000 copies, and won the Jakarta Arts Council's first prize, causing a sensation among Indonesian intellectuals. In 1990, she was selected as a finalist a beauty pageant, but she did not pursue a modelling career. Growing up in Jakarta, she obtained her bachelor's degree in Russian language and literature.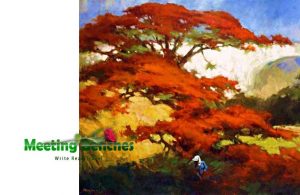 BASOEKI ABDULLAH was born in Surakarta inside a January day, becoming an Indonesian painter. His work, exhibited in the Indonesian National Gallery, is characterized as realism. After the WWII, he became known internationally, winning an art contest. He was also a dancer, used to dance the heroic White Monkey in the Ramayana Traditional Theatrical Theme Dance. He was beaten to death, during a break-in at his Jakarta home.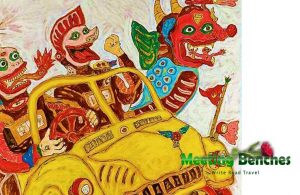 As the first Indonesian contemporary artist to break into the global art scene in the early 1990s, HERI DONO become Indonesia's leading contemporary artist. Mixing humoristic comments in his work on political and social problems in Indonesia, he lives and works in Yogyakarta. Inside his paintings, you can find wild deformations and free fantasies, where emerge characters from the wayang stories mixed together with children's cartoons. He like to form multimedia performances which interacting with the audience. His performances combine visual arts and singing, music and story-telling, close with a mythological story-based philosophy of life.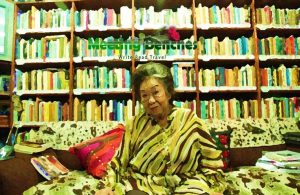 In 1981, she was a guest at the Poetry International festival in Rotterdam. She writes poems, both intimate and personal, that highlight repressive conventions. She is Indonesian poet with a creative and powerful vision. TOETI HERATY was born in 1933, in Bandung (West Java), on a November day, becoming human rights activist well known for her feminism. Her studies gave power to her words, when she poured out her thoughts about women blinded by love. She uses her maiden name as a pen name. Her father was minister, under the administration of former president Sukarno. She is the founder of a feminist magazine, that raises issues concerning women. Her poetry reflects her feminist stance and her love for arts.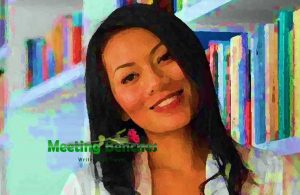 She attended Parahyangan Catholic University, graduating with a degree in international relations. In 1993, she formed the girl group RSD, releasing greatest hits albums. In 1976, she was born in Bandung (West Java), on a January day. DEWI LESTARI SIMANGUNSONG , is an Indonesian writer and songwriter. With a fresh narrative, always she offers complex themes in each of her works. For her, spirituality is "driving force". In her songs and writings, always she like touches on themes of religion. Heavily against fundamentalism, stating that fundamentalists are crazy, she is a practitioner of yoga and meditation, and has been a vegetarian. She realized that God could be found outside of religious institutions, following a sunset or a railroad yard.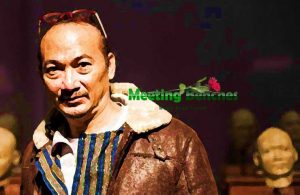 He is one of Indonesia's best known contemporary artists. Since graduating in the late 1980s, HERI DONO'S international profile has increased through a series of exhibitions around the world, becoming best known through his works which are influenced by the most popular Javanese folk theatre. His canvases are populated by astonishing characters, wherethe fantastic and absurd create vibrant stories. He was born in Jakarta on a June day, 1960. In Yogyakarta, he studied at the Indonesian Art Institute, where he won the Prize for the Best Painting in 1981.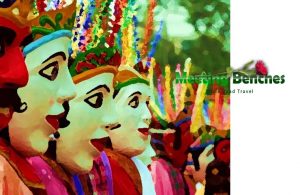 The intellectual property of the images that appear in this blog correspond to their authors. The sole purpose of this site, is to spread the knowledge of these artists and that other people enjoy their works. To pursue this issue, you can digit: http://meetingbenches.com/?p=31331&preview=true