The Philippine rainbow of creative diversity.
The Philippines http://web.tourism.gov.ph/ is regarded as the capital of the world's festivities, due to the thousands of festivals occurring in the country annually. Where you can go? The Basco Lighthouse (in the Batanes Protected Landscape), or Mayon Volcano in Albay province. Fort Santiago gate, into Manila's Intramuros district?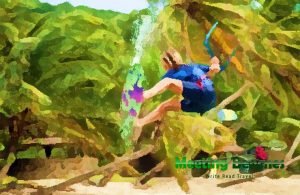 Maybe you wish to dream inside the Puerto Princesa Subterranean River National Park (a UNESCO World Heritage Site), without forgetting admire Las Piñas Bamboo Organ (the only bamboo organ in the world).Where you can hire a small hut or just chill on the beach itself for no charge? Great beach with unusual sand, welcome in Patar Beach (Pangasinan Province), it's a good beach and the water is fairly warm. The sand is oddly course, but not uncomfortable to walk on.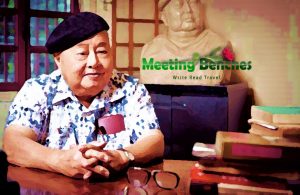 His novels depict the social underpinnings of class struggles (and colonialism), in Filipino society. His works have been translated into 28 languages. FRANCISCO SIONIL JOSE' was born in a December day, 1924 in Rosales (Pangasinan, Philippine Islands). His a 1962 historical novel "The Pretenders", it's the second to the last novel composing his series. In Rosales, the setting of many of his stories, he spent his childhood in Barrio Cabugawan, where he first began to write.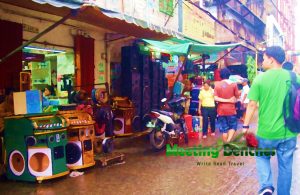 Manila, the capital of the Philippines, is ready to challenge your assumptions. There's a walled citadel from where the Spanish ruled their eastern empire, together incredible markets. The colonial Spanish walled (in area of Intramuros), is an interesting place to explore. Its Chinatown (also known as Binondo), it's an exquisite place to stimulate your senses, with hundreds of people going about business and napping. Walking under the highway you can find the sprawling Quiapo Market, where infinite shopping options are waiting for you. In this city a very special creative woman was born.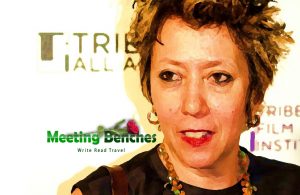 She was born in Manila and moving to San Francisco in 1963, she received her education at the American Conservatory Theater training program. Poet and multimedia artist, JESSICA TARAHATA HAGEDORN was raised and lived in the Philippines, until she moved to San Francisco in her teens. She is the author of five books, and also the editor of three Asian American literature anthologies. She worked with playwrights and artists, now living in New York City with her daughters.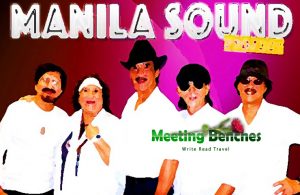 Music of the Philippines include musical performance by Filipinos composed in various genres and styles. Notable folk song composers include Lucio San Pedro, who composed a famous song that recalls about the loving touch of mother to her child. A number of other genres are growing in popularity in the Philippine, including a number of alternative groups promoting cultural awareness of the this islands. Manila Sound, is a musical genre that began in the mid-1970s in Manila. Visiting Manila, don't miss out on tickets for the best shows.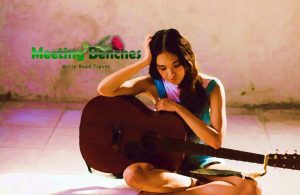 In 2012, she enrolled in a college to study Music Business Management, where a video of her original composition became a college hit. CLARA BENIN is a singer and songwriter from the Philippines, born in a February day, 1994. Her debut album was released in 2015. In the same year, she released the EP "Riverchild". In 2013, she was accepted into the Philippines' esteemed Elements National Music Camp. After her debut album (Human Eyes), she has gone on to produce, write and mix her own music. In 2014, she wrote and recorded the theme song for an independent film.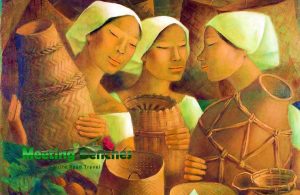 ANITA MAGSAYSAI–HO was the only female member of a standing group of Filipino modernist artists. Wherever lived, she had access to her personal studio. She was born in Manila where studied at the School of Fine Arts of the University of the Philippines. She brought modernist art into the mainstream in the 1950s, with distinguishable flair for compositions brimming with activity. She maintained an feminine narrative throughout her oeuvre, where her women inhabit bucolic landscapes, in work, or play. Within their intimate worlds of pastoral labour, her painted women exude a joyous glow as they gather fruits, unfettered by worldly concerns.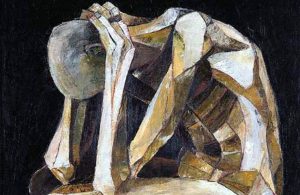 ANG KIUKOK was one of the most vital and dynamic figures who emerged during the 60s. His works can be found in many art collections (such as the Cultural Center of the Philippines and the National Museum in Singapore). In a March day, he was born in Davao City, where he trained in Chinese arts. He entered the University of Santo Tomas' College of Architecture and Fine Arts, and later taught art in a school for Chinese overseas. He emerged not only as a critical favorite, but a commercially popular artist as well.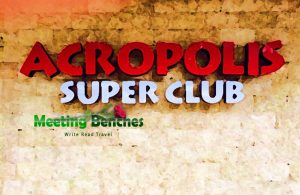 Amazing beach, where you can also experience diving. Especially at nights, Jacks Ridge is the place that you can have the overview of Davao City. Asia is your safest destination for nightlife events. Lets take a look Davao City Nightlife. The Acropolis Superclub (one of the best clubs in Davao City), is located in the heart of downtown. With highly intense music and a huge dance floor, it attracts nightly crowds looking to dance and meet new people. It's a staple in this town community, representing the best of nightlife.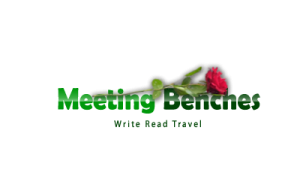 The intellectual property of the images that appear in this blog correspond to their authors. The sole purpose of this site, is to spread the knowledge of these artists and that other people enjoy their works. To pursue this issue, you can digit: http://meetingbenches.com/2018/03/7641-filipine-islands-into-twenty-pictures-traveling-into-country-known-for-having-its-rich-biodiversity/