Mixed media style, often incorporating song, poetry and images.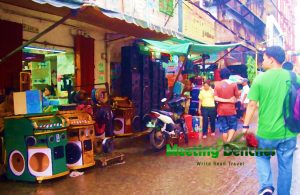 Manila, the capital of the Philippines, is ready to challenge your assumptions. There's a walled citadel from where the Spanish ruled their eastern empire, together incredible markets. The colonial Spanish walled (in area of Intramuros), is an interesting place to explore. Its Chinatown (also known as Binondo), it's an exquisite place to stimulate your senses, with hundreds of people going about business and napping. Walking under the highway you can find the sprawling Quiapo Market, where infinite shopping options are waiting for you. In this city a very special creative woman was born.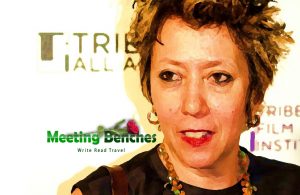 She was born in Manila and moving to San Francisco in 1963, she received her education at the American Conservatory Theater training program. From 1975-85, she was the leader of a band. One of her signature songs is included in John Giorno's '80s downtown music anthology. Currently, she is the Parsons Family University Professor of Creative Writing, and director of the MFA Writing Program, at Long Island University Brooklyn. Poet and multimedia artist, JESSICA TARAHATA HAGEDORN http://www.jessicahagedorn.net/ was raised and lived in the Philippines, until she moved to San Francisco in her teens. She is the author of five books, and also the editor of three Asian American literature anthologies. She worked with playwrights and artists, now living in New York City with her daughters.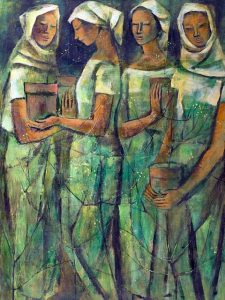 SORCERY – There are some people i know whose beauty is a crime, who make you so crazy. You don't know whether to throw yourself at them, or kill them, which makes for permanent madness which could be. Bad for you. You better be on the lookout for such circumstances. Stay away from the night. They most likely lurk in corners of the room, where they think they being inconspicuous, but they so beautiful, an aura gives them away. Stay away from the day. They most likely be walking down the street when you least expect it, trying to look ordinary, but they so fine, they break your heart by making you dream of other possibilities. Stay away from crazy music, they most likely be creating it, cuz when you're that beautiful you can't help putting it out there. Everyone knows how dangerous that can get. Stay away from magic shows, especially those involving words. Words are very tricky things. Everyone knows words, the most common instruments of illusion. They most likely be saying them, breathing poems so rhythmic you can't help, but dance. And once you start dancing to words you might never stop.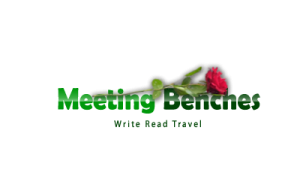 The intellectual property of the images that appear in this blog correspond to their authors. The sole purpose of this site, is to spread the knowledge of these artists and that other people enjoy their works. To pursue this issue, you can digit: http://www.jessicahagedorn.net/about-2