A wonderful thematic voyage, between the countryside and megacities.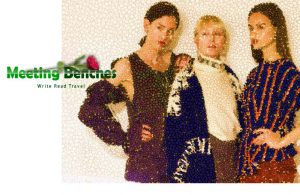 The project was born thanks to a collaboration of Fondazione Pitti Immagine Discovery http://www.pittidiscovery.com/discovery.html with Kocca-Korea Creative Content Agency. That's why the creativity of Korean talents has returned to the spotlight at Pitti Immagine Uomo, to present again the Fall-Winter 2018/19 collections in Florence. Fascinated by these creative people, you'll want to know five more, through a Korean thematic trip that will introduce you to the duality of a country, between countryside and megalopolis, through the Korean eyes of two painters and a singer, a poet and a writer.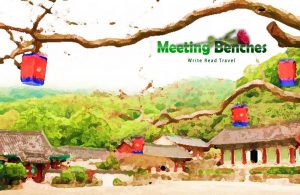 Our Korean's art journey start in Seodang, were private village schools providing elementary education during the Goryeo and Joseon dynasties. Here you can find the temple of Seonunsa. Gochang County (county in North Jeolla Province, South Korea), it's a rural area. The Gochang Dolmens (located in Maesan village), are listed as a UNESCO World Heritage site and Historic Site. Famous people from Gochang include the 20th-century poet Midang, born in Seodan village, where you can visit the Midang Literary House.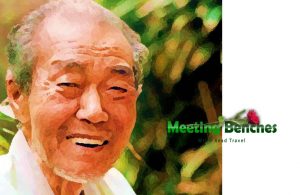 He was a Korean poet and university professor, who wrote under the pen name Midang. SEO JEONG–JU (considered as one of the best poets in twentieth-century Korean literature), was nominated five times for the Nobel Prize in literature. In 1936, one of his poem was published in a newspaper. His youthful experiences influenced his literary style. He was born in Gochang County (North Jeolla Province), where received his primary education in Seodang village.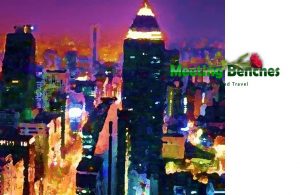 Gwangjin District is one of the 25 wards of Seoul (South Korea), located on the north bank of the Han River, to the eastern end of this town. District it's home to the Konkuk University campus (the vicinity of which is one of Seoul's top nightlife destinations). The south bank overlooking the Han River is a residential district, where high-rise apartment buildings dominate the skyline. Clubbing and Partying? Saturday is by far the night to go out. The main areas are inside Itaewon, Hongdae and Gangnam.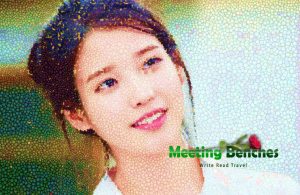 She was born in Gwangjin District (Seoul, South Korea). At an early age, she began attending acting classes. In Gyeonggi Province, she lived apart from their parents in a studio room with her grandmother and cousins for over a year in conditions of great poverty. While still in middle school, she auditioned for talent agencies, with ambitions of becoming a singer. Professionally known as IU, she is a South Korean singer, songwriter and actress, born in a May day, 1993.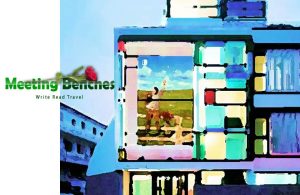 Know contemporary Korean art? You can go to the Daelim Museum of Contemporary Art (21, Jahamun-ro 4-gil, Jongno-gu, Seoul). Located near historic Gyeongbokgung Palace, this museum began its life as Korea's first photography. Today, here you can find exhibitions that embrace photography, design and a range of other fields. Museal vision? A museum where the everyday becomes art. Nothing better than a visit to this museum, to know the multiplicity of the boundaries of art, perfectly interpreted by a painter of Korean origin.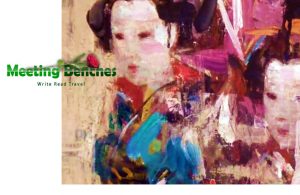 She do love duality in life and just would like to celebrate it, and dive into it. RIMI YANG is an Korean who was born in Osaka, Japan. In 1986, she emigrated to the United States to study at Bowling Green University (Ohio). In 1991 she moved to Los Angeles, where studiyng at California State University. She also spent a summer studying at the Florence Academy of Art in Italy. Painting the chaotic emotional duality in life, she love the confusion mankind creates in its attempt to explain the unexplainable. Also for her, the best things in life are those you cannot explain. So, her paintings are instinctive.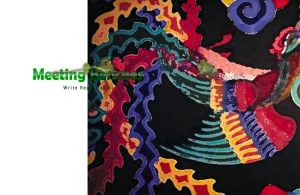 Seoul it's one of the largest cities in the world by population density. Here lives a Korean painter who loves to paint famous actresses of Holliwood. Highlights? You can do the Korean heritage tour in Seoul, exploring grand palaces by foot. Immerse yourself in traditional Korean culture. Don't forget your traditional Korean lunch! Where? Excellent dishes and high-quality service at top buffet restaurant "Tavolo 24". Nothing better than this buffet restaurant to knowing Seoul's flavors, offering you a huge selection of Korean.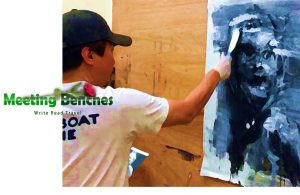 His work is trying to tear up and reconstruct paint habitual vision. So that vision can be expended to other images. Yes, this style of painting you would recognize always. He paint in emotional, dark and bold way. He is BYUNGKWAN KIM from Seoul (Korea). What he would like to express through his work is to bring out strangeness from visual habit. For him, everything there is out there in this world, always provides familiar vision. He takes images of Hollywood stars, and breaks their image with scribbles and smears of paint with acrylic on paper. They remind of monsterized depictions like caricatures, made by a crazy person.
The intellectual property of the images that appear in this blog correspond to their authors. The sole purpose of this site, is to spread the knowledge of these artists and that other people enjoy their works. To pursue this issue, you can digit: http://meetingbenches.com/2018/03/between-campaign-and-megalopoli-journey-to-korea-through-images/