Travel Japan, reading Shuntaro Tanikawa.
The secrets of the Tokyo's Mori Art Museum's success? Maybe spectacular view on the 52nd and 53rd floors of the Mori Tower. Its exhibitions are always focused on contemporary culture. It was originally the private estate of an business tycoon, and the building is typical of the work of the architect Watanabe. Dedicated to contemporary art, the Hara Museum opened in 1979. You like for pioneering Japanese photography? Look for the Taka Ishii Gallery, best known for the Daido Moriyama's street photography and the eroticism of Nobuyoshi Araki's portraits of women.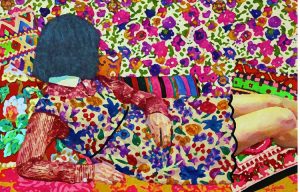 Her wonderful paintings have been featured in solo- and group exhibitions throughout Japan. NAOMI OKUBO was born in Tokyo (Japan), starting 2009 she have her B.F.A. (Painting, Musashino Art University), and a M.F.A. (Painting, Musashino Art University) starting 2011. Her girls are fragile and also mysterious.Her paintings are populated by shy girls who hide behind flowers, or simply stare at the floor. In her painterly practice, she develops images that mask themes relating to her adolescence, but also connected to actual society.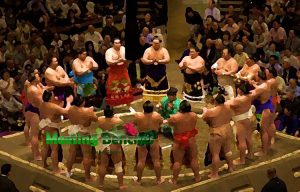 On the outside this town looks like any technologically advanced modern city, but don't forget it's home to some world famous traditional and historical landmarks. Tokyo is a mix of ultra-modern skyscrapers and traditional historical temples. Highlights in Tokyo? Watch a Japanese ceremony and sumo matches, enjoying your special dinner a a sukiyaki restaurant. A experience designed to your Tokyo first-time? Watch a geisha performance, featuring dances and games (included refreshments such as tea and Japanese sweets).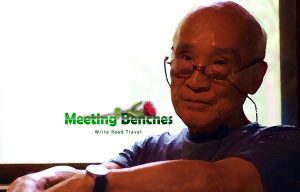 He is one of the most widely read and highly regarded of living Japanese poets. SHUNTARO TANIKAWA, Japanese poet and translator, was born in a December day, 1931 in Tokyo (Japan). He has been a phenomenon in Japan, since the publication of his first collection, (Alone in Two Billion Light Years). In 2008, a pocket edition was published, attracting a wave of young readers. With his work translated into English and French, German and Slovak, Danish, Chinese and Mongolian, he has gained a readership around the world.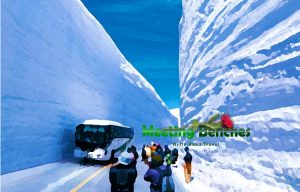 It's a good base for trips into the Japanese Alps (such as the Tateyama-Kurobe Alpine Route), but in Matsumoto – second largest city in Nagano Prefecture – you can discover one of Japan's most beautiful original castles. Accommodations (hotels, mountain huts and camp grounds), is available along the route. From mid June, temperatures along the Alpen Route are mild. Yes, you need good walking shoes, really advised if you plan on hiking beyond the easy walking trails along this route, in the land where one of the most famous living Japanese poets was born.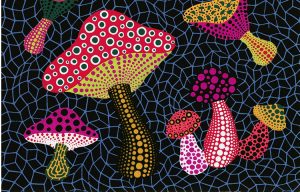 YAYOI KUSAMA has been acknowledged as one of the most important living artists, to come out of Japan. Her work, always is based in conceptual art, showing attributes of feminism and Surrealism. Her works are exhibited in major museums worldwide (such as the Museum of Modern Art in New York, Tate Modern in London and the National Museum of Modern Art in Tokyo). She was born in Matsumoto (Nagano Prefecture, Japan), becoming avant-garde sculptor, painter and novelist. In the latter 1960s, she staged special happenings (such as body painting festivals and fashion shows).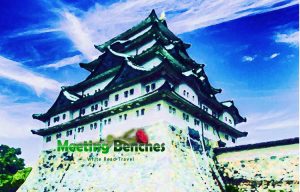 This town developed as the castle town of one of the three branches of the ruling Tokugawa family (during the Edo Period). Nagoya it's Japan's third-largest incorporated city. As of 2015, 2.28 million people lived in the city. Walking in its streets, you can perceive something about a special book (A Billion Wicked Thoughts). Its Tokugawa Art Museum you displaying the former feudal lords' treasures. Something special to do? Factory tour and Toyota museums.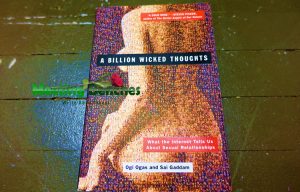 What do you find in the list of the most read books in Japan? Ogi Ogas and Sai Gaddam offer hot new scientific findings about sex. Inside A Billion Wicked Thoughts, you too find clearest picture ever of the differences teeming diversity of human desire. Does gender equality really damage female sexual life? Yes, according to what they wrote two neuroscientists who have launched their alarm in a book that is scandalizing progressive thinking.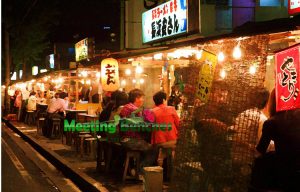 Here, in the city where a famous Japanese singer-songwriter was born, you can see the product of the fusion of two cities, an port city and castle town were united into one city. It was chosen by the Mongol invasion forces as their landing point in the 13th century. Fukuoka is one of Japan's most populated cities. Its Yatai (food stalls) you offering a special atmosphere every night. Japan's first Zen temple? You can go at its Shofukuji Temple. Before leaving, maybe you can buy what you prefer at the Canal City's large shopping and entertainment complex.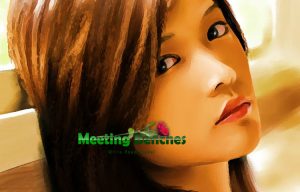 Born and raised in Fukuoka prefecture, she played live at various locations, before being noticed by Sony Music, when she was 17 years old. YUI YOSHIOKA was born in a March day, 1987. She is a Japanese singer-songwriter, multi-instrumentalist. Self-described as shy at talking to others as a child, she would play outside by herself. Her father leaving her mother when she was three, so she grew up in a single-parent family. Growing up, she had always been close to music. During elementary school, she thought she would like to become a singer.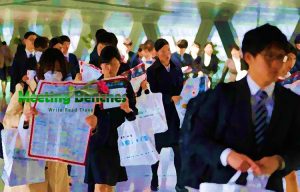 The intellectual property of the images that appear in this blog correspond to their authors. The sole purpose of this site, is to spread the knowledge of these artists and that other people enjoy their works. To pursue this issue, you can digit: http://meetingbenches.com/?p=31164&preview=true