Between an aquarium and a small mountain village.
The Genoa Aquarium https://www.acquariodigenova.it/ is the first in Europe for animal species (second by surface). This huge aquarium (near the port), has species of freshwater fish, in tanks that reproduce the ecosystem. In this city, do not forget to enter the Palazzo Ducale, http://www.palazzoducale.genova.it/ one of its main historical buildings, former seat of the ancient republic. Inside there are exhibitions of famous painters, photographic exhibitions and other activities. On the top, there is a restaurant that also serves buffet with a fantastic view.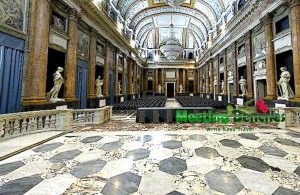 Great fan of Album oriented rock music, in 2012 he collaborated on the lyrics of Lionville Lionville album. In 2012 he won the XXV edition of the Italo Calvino, with the novel "A face covered." Born in Genoa on an August day in 1976, RICCARDO GAZZANIGA https://riccardogazzaniga.com/the-writer-in-that-post/ is an Italian writer. After attending the Classical Lyceum, he enrolled in the State Police, holding the position of chief superintendent. In 2016, his second novel was released, "You don't have to tell anyone". Flipping through the pages of the novel "You don't have to tell anyone" you will meet Luca and Giorgio, two teenage brothers who spend the summer in a small mountain village. The weeks pass, between football games and video games, with the arrival of the first falling in love and the exploration of sexuality. A mysterious presence threatens the tranquility of the holiday, but without knowing with certainty whether the danger is real or only imagined, the two boys begin to investigate with the help of their friends.
The intellectual property of the images that appear in this blog correspond to their authors. The sole purpose of this site, is to spread the knowledge of these artists and that other people enjoy their works. To pursue this issue, you can digit: https://www.amazon.it/devi-dirlo-nessuno-Riccardo-Gazzaniga/dp/8806228218