Between fast food and sandwich shops, reading James Tate and listening to Erin Enderlin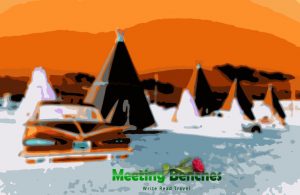 Here the food is very cheap. Between fast food and sandwich shops, you can eat on a budget. The sandwich shops are around $ 5, the restaurants at half-price seats cost between $ 10-15 for a meal and a drink. The United States is a country that takes time to know its composite nature. There are many national parks, music and excellent regional food. Rent a car and go around, giving yourself a tour of art from coast to coast, to discover that this country is fantastic, friendly and inexpensive.  According to Albert Einstein, creativity is nothing but an intelligence that has fun. Creativity is the ability of the mind to create and invent a poem or a song, a novel or a painting, are the amusing fruits of the mind of five Merican artists – Katherine Linn Sage and Man Ray, Erin Enderlin, James Tate and Jennifer Egan – who they will accompany you from Wooodbury to San Francisco, letting you discover the United States in an original way, even with what they gave birth.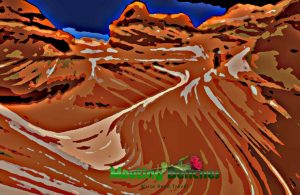 This city in the US state of New York, is also known as "the city of Arsenal". The explorer Henry Hudson arrived in this area around 1609. In 1816, when the first post office was erected, the city took the name of Watervliet. Hippies, witches and gypsies? http://www.hippieswitchesgypsies.com/ In Troy (212 River Street), if you need a wide assortment of unusual items, they offer magical supplies, unique gifts and home decor, remembering the days of the hippies. Under this sky, among the prominent people, you can find the singer-songwriter Tony Romeo and the painter Katherine Linn Sage (born in the nearby city of Albany).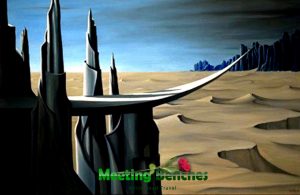 She is known as a visual artist, but has also written five volumes of poetry, four short plays and an unpublished autobiography. In 1938 she had seen the International Surrealist Exhibition at the Galerie Beaux-Arts in Paris, where she was impressed by the paintings of the Italian artist Giorgio de Chirico (of which he bought one of his paintings). KATHERINE LINN SAGE born on June 25 in Albany, she was a surrealist painter and American poet, well known for her architectural style.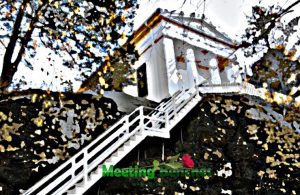 Woodbury is located in the valley of the Pomperaug river. Originally, the many historic houses on the street were residential, but at the end of the twentieth century they were occupied by a series of antique shops. The most noteworthy of its public buildings is the Masonic Temple (a Greek style wooden building), located on top of a cliff which is accessed by a long staircase. This city was the residence of the Surrealist painters Kay Sage and Yves Tanguy.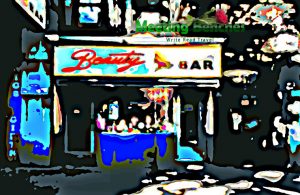 Fantastic music, fifties, in a very special place. At the Beauty Bar http://thebeautybar.com/home-new-york/ it seems to be from a hairdresser (and they also do manicures). During your stay in New York enter this bar with a truly exhilarating atmosphere, where you can not only sip a drink, but also listen to rock and punk music of the late 70's 80's.
When KATHERINE LINN SAGE chose to end her marriage, she moved to Paris. Many stories tell of her meeting with the surrealist artist Yves Tanguy, her future second husband. Tanguy and Sage immediately fell in love. She did most of her mature work between 1940 and 1955. At that time the two artists lived in the Town Farm in Woodbury, where they bought a farm, turning the barn into a studio.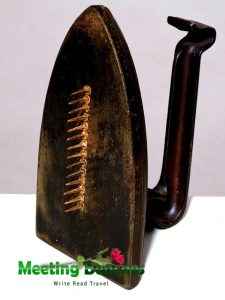 Growing up in New York, MAN RAY had started working as a draftsman. In 1912, he began to sign his works under the pseudonym "Man Ray". Two years later he had bought his first camera. He was buried in the Parisian cemetery of Montparnasse, where in his epitaph you can read: "Not caring, but not indifferent." His most famous work is "Cadeau" (a cast iron iron to which he had glued 14 nails, making it so unusable. He was a renowned fashion photographer and portraitist. He produced important works in a variety of media, but he considered himself above all as a painter. This exponent of American Dadaism was born in Philadelphia, growing his artistic vocation as a painter, photographer and graphic artist. Growing up in New York, MAN RAY had refused a scholarship, preferring to work as a draftsman. In 1912, he began to sign his works under the pseudonym "Man Ray". To admire a selection of 24 works by MAN RAY, at 99 Gansevoort Street in New York you can visit the Whitney Museum of American Art https://whitney.org/ When it was founded, this museum of modern art (mainly dedicated to creativity of American artists) counted 600 works of art. When it was founded in 1931, its goal was to host not only works by established artists, but also to help and bring out new ones.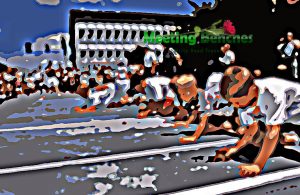 When the railway arrived, a small tract of this land became a depot called "Conway Station", which contained two small shops, two saloons, a warehouse, some temporary housing and a post office. Do not forget his "Toad Suck Daze" (one of Conway's biggest annual events), it's a three-day festival that includes live music, food and craft vendors and jousting on the first weekend of May. Among his prominent people, Gene Hatfield (well-known artist and writer) and singer Erin Enderlin.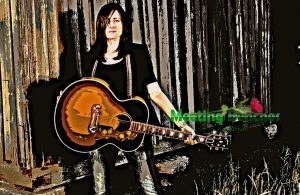 ERIN ENDERLIN is an American country music singer. She loves the history of the songs, because it's incredible for her how in just three minutes you can create an entire character, which you can see and even understand. She was born and raised in Conway (Arkansas), moving to Nashville to pursue her career as an artist and singer. When she moved to Nashville, she lived in a house with another songwriter, Chris Stapleton.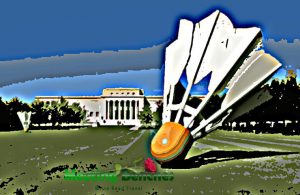 Along every avenue, and also around every corner of the city there is something to do. The Nelson-Atkins Museum is an art gallery in Kansas City. Among the masterpieces of his collection of European painting, you can admire works by Caravaggio, Eugène Delacroix and Vincent van Gogh. If you are looking for a souvenir of your visit (or something special for someone special), here you can find that perfect gift. In the city where the poet James Tate was born, all seven elephants in the Kansas City Zoo create "pachyderm paintings". You could own one of these original works of art, starting at $ 25.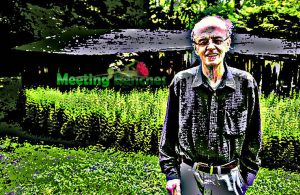 His poems have been described as absurd, hopeful and surreal. JAMES TATE was born in 1943 in Kansas City (Missouri), becoming the author of over 20 collections of poems. In this city he lived with his mother and his grandparents, until his father, a pilot, died in combat on 11 April 1944. In 1967, his first collection won the prestigious Yale Younger Poets competition. His provocative and disturbing poems have fascinated critics and poets.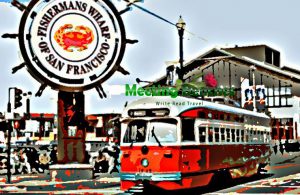 Its southern base is located in the northern part of Santa Clara County (with the cities of Palo Alto and Mountain View). You can not avoid entering its Museum of Modern Art. As a tourist destination, San Francisco is a city known for its cool summers and steep hills, but also for its extraordinary mix of architecture including the former Alcatraz federal penitentiary, the Chinatown district and Fisherman's Wharf. San Francisco is the cultural and financial center of northern California, on a peninsula that separates San Francisco Bay from the Pacific Ocean. It was founded in 1776, when the Spanish settlers founded the San Francisco Presidium and the San Francisco de Asís Mission. In 1849, California's gold rush brought rapid growth, making it the largest city on the west coast. Among the prominent people, Tauba Auerbach (visual artist), actress Sharon Stone and writer Jennifer Egan.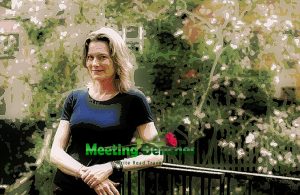 From her inspiration and approach to work, and from listening to music, she did not experience time as linear, but she lived it in layers. JENNIFER EGAN, American writer of stories who lives in Clinton Hill (Brooklyn), in 1962 was born in Chicago but grew up in San Francisco. She has published a collection of stories and four novels. After graduating, she graduated in English literature and, while studying, Steve Jobs had installed a Macintosh computer in her bedroom. She has published short films and her journalism appears in The New York Times Magazine.
The intellectual property of the images that appear in this blog correspond to their authors. The sole purpose of this site, is to spread the knowledge of these artists and that other people enjoy their works. To pursue this issue, you can digit: http://meetingbenches.com/2018/01/united-states-reading-james-tate-end-listening-erin-enderlin/