A novels that across the border between literary and popular fiction
Guanajuato is located between the arid north of the country and the lusher south. The oldest group to inhabit this area, were the people now known as the Chupícuarios. In its Mummies Museum you can observe a number of naturally mummified bodies (interred during a cholera outbreak), in 1833. The reservoir known as La Presa de la Olla it is the focus of a annual celebration that takes place on the first Monday of July. It was built in 1741 to deal with the water shortages Guanajuato suffered.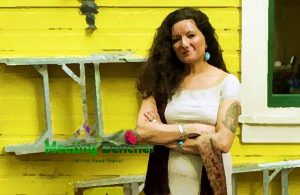 Her mother's family name came from a very humble background, tracing its roots back to Guanajuato, Mexico. She grew up as the only daughter in a family of six brothers, and the migration of her family (between Mexico and the United States), instilled in her the sense of not belonging to either culture. Her work explore the challenges of being caught between two cultures, facing the attitudes present in both these cultures. For her powerful prose style, she has achieved recognition far beyond Latino communities, because her first novel has been translated worldwide. Born December 20, 1954, SANDRA CISNEROS https://www.sandracisneros.com/ is a Mexican-American writer best known for her first novel The House on Mango Street. Caramelo is her 2002 novel.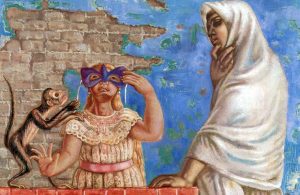 Sandra Cisneros has produced a stunning new novel, Caramelo, an all-embracing epic of family history, Mexican history, the immigrant experience, and a young Mexican-American woman's road to adulthood. Like the cherished shawl, that has been passed down through generations of Reyes women, the novel is alive with the vibrations of history, family, and love. Every year, Ceyala "Lala" Reyes' family (aunts, uncles, mothers, fathers, and Lala's six older brothers), packs up three cars and, in a wild ride, drive from Chicago to the Little Grandfather and Awful Grandmother's house in Mexico City for the summer. Struggling to find a voice above the boom of her brothers and to understand her place on this side of the border and that, Lala is a shrewd observer of family life. When she starts telling the Awful Grandmother's life story (seeking clues to how she got to be so awful), grandmother accuses Lala of exaggerating. Soon, a multigenerational family narrative turns into a whirlwind exploration of storytelling, lies, and life.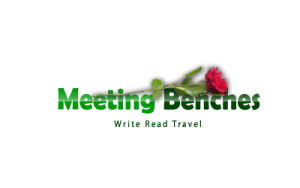 The intellectual property of the images that appear in this blog correspond to their authors. The sole purpose of this site, is to spread the knowledge of these artists and that other people enjoy their works. To pursue this issue, you can digit: https://www.amazon.com/Caramelo-Sandra-Cisneros/dp/0679742581