A delicate creativity that seduces, even with the musicality of her verses
Douai https://www.france-voyage.com/cities-towns/douai-21922/tourist-office-douai-6002.htm has preserved its aristocratic atmosphere. Its church of Notre-Dame was badly damaged in 1944, but its 13th century nave was restored. Do not forget that the Carthusian monastery museum "La Chartreuse" has a fine collection of 16th century paintings. Visiting this French city, you will find numerous buildings from the 15th and 16th centuries (such as the Hotel de Ville, with its tower that counts 62 bells). Every year – for a tradition that dates back to the fifteenth century – the first days of July are carried in procession five statues of giants. Here the sculptor Jean de Boulogne (Giambologna), the pointillist painter Henri Delacroix and the poet Marceline Desbordes-Valmore were born.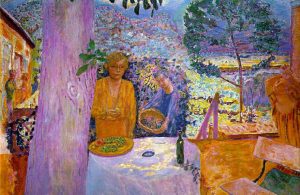 Currently, she is buried in the 26th division of the Montmartre cemetery. A street in Paris has her name. Throughout her career, she had often acted in the role of a naive woman. Poet, writer and French theater actress, Marceline Desbordes-Valmore was born in Douai (a city located in the department of the North, in the Haute-France region), in June 1786. The daughter of an actress and a coat of arms transformed into comedian, had started acting in the theater in Lille and Douai, also performing in the theaters of Brussels. https://www.youtube.com/watch?v=MWI1BieyfaM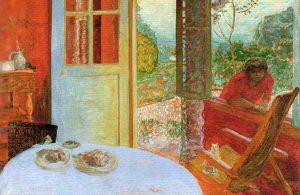 From her relationship with a comedian, a son was born to her, who died at the age of five, in 1816. The following year she married an actor, but only one of their three children will survive her. Her first collection of poems was published in 1819, but further publications followed, up to that of 1843 (Bouquets et prières). She died in Paris at the end of July 1859, and was buried in the cemetery of Bourg-la-Reine. All those poems had the imprints of lyricism and the boldness of versification. Brief and sweet, it is up to you whether the following is a love poem or not (or if it should be taken to look for hidden meanings). Published posthumously in 1860, "Les Roses de Saadi" is one of her best known works. https://www.youtube.com/watch?v=jSggOqax6dU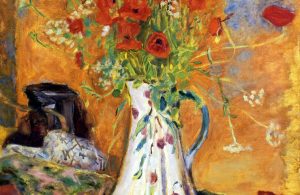 THE ROSES OF SAADI – I wanted to bring you roses this morning. But I had closed so many in my sash, that the knots were too tight to contain them. The knots split. The roses blew away. All blew off to the sea, borne by the wind, carried to the water, never to return. The waves looked red as if inflamed. Tonight, my dress is still perfumed. Breathe in the fragrant memory.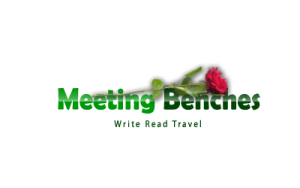 The intellectual property of the images that appear in this blog correspond to their authors. The sole purpose of this site, is to spread the knowledge of these artists and that other people enjoy their works. To pursue this issue, you can digit: https://www.amazon.com/Sarah-Original-French-Texts-Translations/dp/1603290265/ref=asap_bc?ie=UTF8