Where everything seems to start
Welcome to the less populated country of Europe, with landscapes characterized by volcanic and geothermal activity. Iceland, http://www.iceland.is/ where everything seems to start, will offer you the thrill of discovering uncontaminated places and amazing landscapes. "On the road", you will know a land full of contrasts, between volcanoes and unusual landscapes, together with two painters, a poet and a singer who here have seen the fruits of their artistic creativity grow.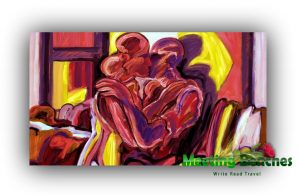 Our journey into Icelandic creativity begins in the capital of this fascinating island. EINAR HAKONARSON was director of the National Art School of Iceland and artistic director of the Reykjavik city museum. He claims to be influenced by feeling for nature. In his homeland, he is a pioneer of the artistic scene and of artistic education. Born in Reykjavík, he is one of the most famous artists in Iceland.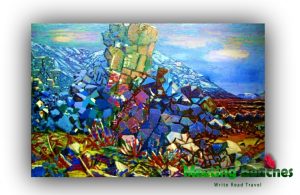 Many of JOHANNES SVEINSSON KJARVAL's works include the Icelandic landscape, but many of his landscape paintings are partially abstract, zooming to the nearest land. His paintings vary in style, frequently mixing different styles. Later in his life, his art also included abstract painting. One of the three buildings belonging to the Reykjavík Museum of Art presents his works alongside temporary exhibitions.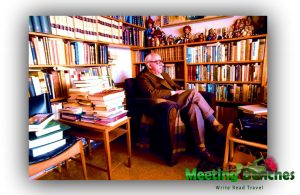 HALLDOR LAXNESS was born in Reykjavík, but spent his childhood on a farm, listening to ancient sagas and absorbing the spirit of Icelandic stories. From an early age, had shown his talent as a writer. Still young, he left Iceland to travel around Europe, remaining for some time in a Benedictine monastery. After 1929 he approached the socialist ideals.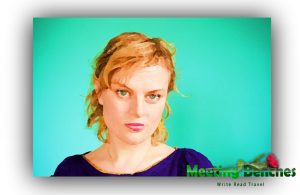 Born in Reykjavík, OLOF ARNALDS is an Icelandic songwriter active in the music scene of her land since the early 2000s. She started playing music at a young age and fluently uses violin and viola, cello, guitar and other stringed instruments. She has collaborated with Björk, Slowblow and Skúli Sverrisson. Her debut album was originally released in Iceland in 2007.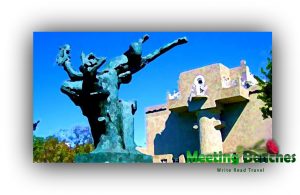 Reykjavík is the ideal place for those who love the world of the arts. We advise you to make a visit to the National Museum, because it will leave you updated on Icelandic history. The building of the Einar Jonsson Museum had been his studio, the gallery for his works and his home. The Museum of Living Art, is a museum and a place for contemporary visual art in this city.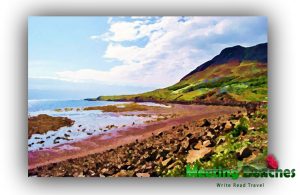 Perhaps you too will take a walk in nature, in the quiet outskirts of Mosfellsbaer (where the writer HALLDOR LAXNESS had spent his childhood), taking a guided tour (for individuals and small groups). The tour includes about 90 minutes of recreational walk on a bumpy trail. So you can visit a special house, where all kinds of traditional delicacies will be served.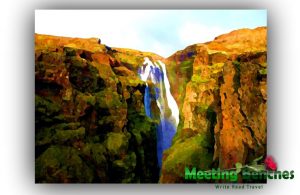 The second album of OLOF ARNALDS was made in English, in a cabin at the sea in Hvalfjörður. In its innermost part you will find two valleys, the Bryn Gudalur valley and the Vatnsdalur valley. The area is quiet, with few people around. The highest waterfall in Iceland, that of Glymur is in this place. Hvalfjörður (50 km from Reykjavik) offers you an excellent opportunity to enjoy the unique beauty of Icelandic fjords with its canyons and waterfalls and its whaling history.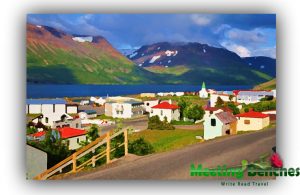 EINAR HAKONARSON has painted some of the most influential people in the nation. He distinguished himself from the Icelandic art scene with pop, figurative and expressionistic paintings. The human being has been a common thread through his 40-year career. He has held 30 solo exhibitions (and numerous group exhibitions). His work can be found in banks, churches and even in the Icelandic parliament. With his wife, he lives and works in the village of Hólmavík and in Reykjavik.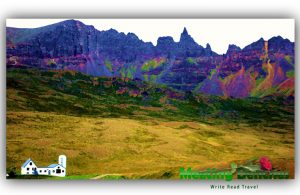 He was among the founding fathers of romanticism in Iceland, the theme in his poems was the description of the Icelandic landscape. JONAS HALLGRIMSSON was one of the greatest exponents of the poetic romanticism of Iceland. Third of four brothers, he was born on the Hraun farm (near Öxnadalur), in 1807.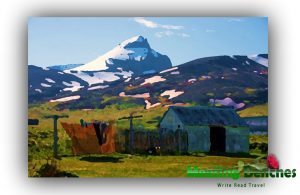 We arrived at the end of our journey copyright in Iceland, an extremely charming spot where JOHANNES SVEINSSON KJARVAL grew, remaining tied to the beautiful fjord for life. Borgarfjordur Eystri is a fishing village situated on a grassy valley, along a short wide fjord with the same name. This is the birthplace of this painter. On show at the local church there is a magnificent altarpiece. A monument dedicated to him can be seen just outside the village (as well as a small exhibition in the center of the local community).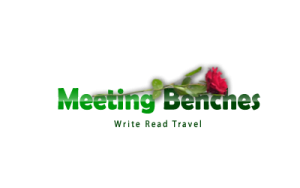 The intellectual property of the images that appear in this blog correspond to their authors. The sole purpose of this site, is to spread the knowledge of these artists and that other people enjoy their works. To pursue this issue, you can digit: http://meetingbenches.com/2017/12/images-icelandic-inner-landscapes/