Where time seems to have stopped
Every area has its peculiar characteristics. Although being a small nation, Wales has varied and highly suggestive territory with waving flags with the effigy of the dragon everywhere. Discover this destination with extraordinary castles, wonderful natural scenery and stimulating town and villages. If you want more informati, in our journey we introduce you artist and sites from this region.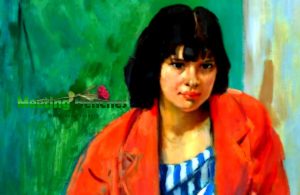 AUGUSTUS JOHN was an important exponent of post-Impressionism in the UK. To become a painter and engraver he had studied at the Liverpool Academy and at the London art school. Thanks to his fame, in 1921 he was appointed a member of the Royal Academy of Arts. His portraits were characterized by a careful psychological analysis. He painted famous characters (such as Yeats and George Bernard Shaw, James Joyce and also Elizabeth II). Visiting Cardiff, you will appreciate some of his works at the National Galleries Museum He was born in Tenby, one of the most beautiful sea cities. Next to the Castle Hill, you can explore its delicate harbor. To go to the sea in a fishing tackle, ask one of the boat operators. Just 20 minutes by boat, you can visit Caldey's Holy Island is an oasis of tranquility, where you can relax on a small beach looking the sea birds.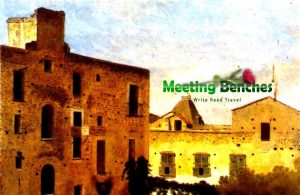 THOMAS JONES is recognized as an important testimony of the eighteenth-century artistic world. He was born in Cefnllys in 1742, becoming famous for his landscapes in Wales and Italy. Cefnllys was a medieval town in central Wales. Close by on the hill (known as Castle Rock), http://www.ecastles.co.uk/cefnllys.html are the remains of what is known as Cefnllys Castle. Cefnllys little grey Church of St Michael stands on a saddle of ground above the River Ithon. In his time, this painter was known and appreciated for his landscaping, but his fame increased in the twentieth century, when painted a series of views of Naples. In Cardiff, within the National Museum's art collection, you can admire a wide range of world-famous impressionist and post-impressionist impressions, as well as the surrealism of the 1930s and 20th-century art of Wales. In three theaters, two cinemas and a gallery, the Chapter Art Center is a space that hosts a large amount of events every year, with free admission in a relaxed and sociable environment.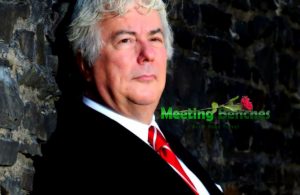 KEN FOLLETT was born in Cardiff in 1949. He began writing novels as a hobby, but with the publication of "The Eye of the Needle", a thriller set during World War II became successful in 1978. Two of his novels have been included in the list of the top 101 best sellers of all time. His novels express his political ideas. In his novel are faced the struggle for the rights of the working class and the struggle for female emancipation. Two of his novels have been included in the list of the top 101 best sellers of all time.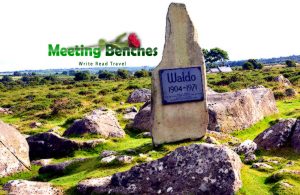 WALDO WILLIAMS was born in 1904 and he was a Christian pacifist, anti-war campaigner and Welsh nationalist. It is said to had been a teacher, passionate and enthusiastic, who used wooden silhouette cutouts of farm animals, with their "Welsh" name painted on one side. He was one of the leading Welsh language poets of the 20th century.  You can discover Pembrokeshire coastal scenery, protected by Britain's only coastal National Park. Pembrokeshire http://www.visitpembrokeshire.com/contact-us/ can be your holiday destination, with golden sands backed by towering cliffs teeming with wildlife. From Victorian seaside towns to atmosphere and intimate coves, this land is a magnet for nature lovers, foodies and families.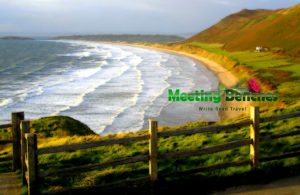 Situated on the sandy coast of southwestern Wales, Swansea is a coastal town of Wales located within the historic boundaries of the county of Old Wales. You can plan your trip to Swansea, visiting the first place in the UK designated as "area of ​​extraordinary natural beauty" Gower Peninsula, adorned with no less than six castles (Penrice, Oystermouth, Oxwich, Pennard, Weobley and Bovehill Castles).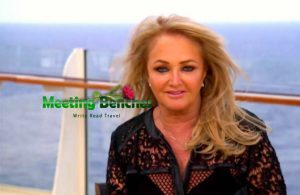 Bonnie Tyler was born in Swansea in 1951. Her powerful voice is a recognizable stamp. Her real name is Gaynor Hopkins, but everyone knows her as BONNIE TYLER. She began her career in 1975, publishing her first album in 1977 The World Starts Tonight and several singles.
The intellectual property of the images that appear in this blog correspond to their authors. The sole purpose of this site, is to spread the knowledge of these artists and that other people enjoy their works.