Listening to music, exploring places and people
In Sweden, our art route begins on a cable car and ends with a look to Sweedish cuisine. We can know better this nation through creativity of four people, who were born here, discovering places and paintings, listening to music, but also browsing a poetry book and reading a novel.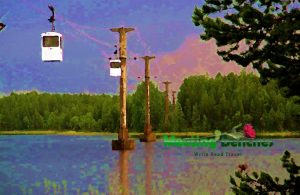 The Norsjö Aerial Cableway http://www.linbanan.com/in-english/ is the world's longest cabling system for passenger transport. Between 1943 and 1987 this cableway transferred 12 million tonnes of mineral. It is a 13.2 cableway between Örträsk and Mensträsk in Norsjö. Cabins can carry every four people (at a speed of 10 km / h), taking 1 hour and 45 minutes to complete this fascinating 3km-drive experience over lakes and streams.
Umeå is lying on a bay in the Gulf of Botnia and bicycle is a great way to explore this town with lots of bicycle trails. In 2014 it was the European Capital of Culture and its Västerbottens Museum has permanent and temporary exhibitions, along with a collection of Sami cultural heritage. Try also to go to the Bildmuseet (within the Umeå Arts Campus), because you will find amazing contemporary art, photography, architecture and design there.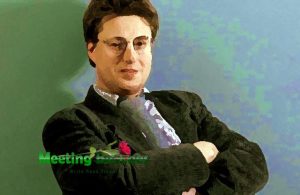 STIEG LARSSON was born in 1954 in Skelleftehamn. He started writing his stories very young and at the age of 12 he completed his first attempt to write a novel. In the 1990s had become an expert in the activities of those, who were involved in extreme right-wing movements in Sweden. He was a writer and activist, whose post-war series of police novels has brought him international fame.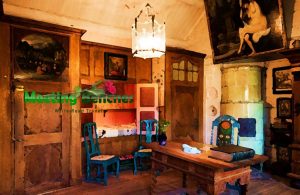 ANDERS ZORN was born in Mora and became one of the most important Swedish artists, known for his portraits and nude studies (mainly feminine figures), using plain air painting technique, mixing female shapes with the surrounding environment. As a portrait painter, members of Stockholm society approached him with commissions. His subjects included three American presidents. After his death, his wife created Zorn House, museum in his honor.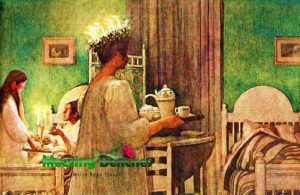 CARL LARSSON joined the Stockholm Royal Swedish Academy of Arts at the age of thirteen. Thanks to his talent, over the years, the timid boy, born in 1853, had become a central figure in his academy. A publisher published his books (written and illustrated) containing reproductions of his watercolors, and his popularity. Great decorative paintings in public buildings were his most important achievements. In 1880 he moved to Paris, whe he met Karin, a woman artist, who became his wife and influenced his artistic style. Painting with watercolors moments of daily life, his family members became his favorite subjects. The couple moved to the Swedish village Sundborn, to a house, which was furnished according to their artistic taste. Their house is a museum today.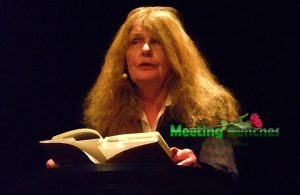 KRISTINA LUGN is a poet and playwright, born in Tierp (Uppland). In Swedish her surname also means "calm". After completing her academic training, she devoted her time to poetry. Appreciated by the Swedish public, in her poems she touches themes of solitude with cynicism and black humor. Since 1972 she has published seven poetry books and her plays have been set up at the Swedish Royal Dramatic Theater. In Stockholm she directed the small "Teater Brunnsgatan Fyra", which after 2011 is directed by her daughter.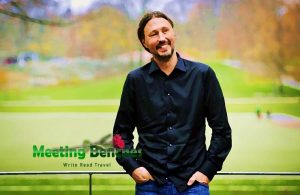 OSCAR DANIELSON http://www.oscardanielson.se/ is a guitar teacher, who was born in Stockholm in 1971. He manages a record company and since the late '90s he has also produced music for television and radio programs. He has also authored three books.
Recommended Restaurants in Stockholm? Swedish food is absolutely much more than just iconic meatballs and chewy fish-shaped sweets. Surrounded by water on almost all sides, it is no surprise that Swedes love fresh fishes, especially salmon, which is typically marinated, smoked or cured with dill and salt, but typical is also meat of reindeer, bear and moose. Another of the most popular local dishes is Raggmunk, which are pancakes seasoned with onions and garlic and served with thick cuts of bacon and lingonberry preserve.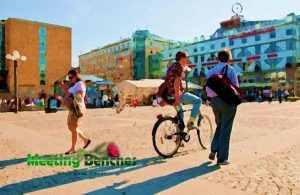 At the end we recommend to try also delicious cheese pie, made with the Swedish equivalent of Parmesan – Västerbottenost. Söderhallarna (Medborgarplatsen 3) http://melanders.se/ is a place, where fresh fish is cooked and presented in a simple way, at a lower price than in most restaurants in the city. Its fish soup is excellent and you can have it in no time!
The intellectual property of the images that appear in this blog correspond to their authors. The sole purpose of this site, is to spread the knowledge of these artists and that other people enjoy their works.