In the country of creative vastnesses
Get ready for a trip to a country with immense spaces. In 2017, Norway was awarded the title of "the happiest country" in the world, based on the criteria of freedom and honesty, well-being, good health and generosity. In summer or winter (in the hotel or in the fishing lodges), there is always an offer waiting for you. Our journey begins in Sandefjord, where a Norwegian writer was born.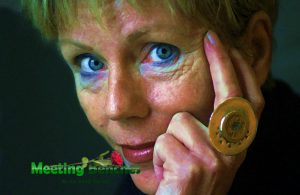 KARIN FOSSUM is a Norwegian fiction narrative author, born in Sandefjord in 1954. For some time she worked in hospitals and nursing homes, helping drug addicts with rehabilitation. She is the author of the series of police novels by Inspector Konrad Sejer (translated into many languages). Inspector Konrad Sejer, her creation, is not typical of Scandinavian police figures. In Sandefjord, Vikings have left their mark here as well as the whaling industry. It boasts miles of coastline (in addition to a rich historical heritage). This city is home to a variety of galleries, sculptures and museums, including the Whaling Hunting Museum, the only European museum dedicated to whaling.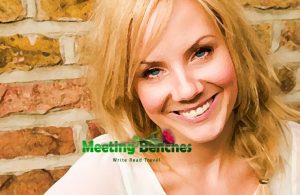 Her style is a blend of pop and electronic music inspired by Shakira. INA WROLDSEN was born in Sandefjord in 1984. She composed lyrics for Britney Spears, Leona Lewis and One Direction, Flo Rida and Steve Mac. She has been part of Britney Spears's song "He About to Lose Me". In recent years she has published "Aliens in 2014," Rebels "in 2015 and in 2016," Lay It on Me ". If you want to try a Norwegian-style dinner, you can order steamed salmon or fish soup, fårikål (lamb with cabbage), and lapskaus (pork stew with potatoes and vegetables). At Sandefjord – with a lovely view of the fjord – Geir Skeie is waiting for you at https://www.brygga11.no/no/ a wonderful restaurant with great service and classy food respecting the Norwegian tradition.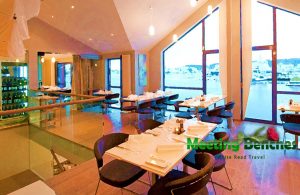 By visiting Oslo, do not forget to go to the National Gallery, the one that houses the largest public collection of Norway paintings, drawings and sculptures. In its exhibitions, the museum features antique art (with particular attention to Norwegian art). Do you want to have a wonderful walk? You can go to the headland overlooking the fjord, where Akershus fortress, the main architectural symbol of the Norwegian capital, is waiting for you.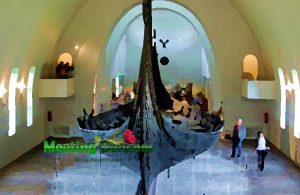 On the Oslo Fjord, these three ships were found in three large funerary horns, and brought to light in the second half of the nineteenth century. Even though they do not threaten the sea anymore, the sophisticated Viking ships retained in the Viking Ship Museum are still a little worried. The most solemn among all the ships is the Oseberg (which required 30 rowers). It is decorated with sculptures depicting dragons and snakes.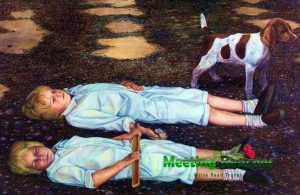 Sometimes the paintings of CHRISTER KARLSTAD show a clash between life and death. He is a visual figurative artist who graduated from Rogaland's Norwegian School of Art but was born in Rælingen. Sometimes harsh, his environments look new and familiar, both good and bad. His interpretation of Nature and Man seduce the spectator in mysterious circumstances.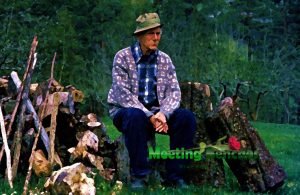 OLAV HAUGE has lived all his life where he was born, working as a gardener in his orchard. He was born in Ulvik (a village located within Hardangerfjord, Vestland), becoming a poet. Having been advised by the librarian, as a child he cultivated his passion for reading, attending the library of the native village. In a special place in Ulvik there are exhibitions, a poetry library, a poetry workshop, a museum shop, and a cafe. Hauge Center is located on the fjord quay, here you will know the works and life of poet Olav Håkonson Hauge, discovering poetry in new and exciting ways.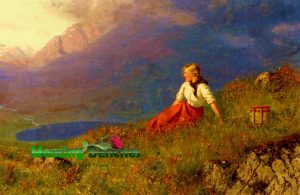 HANS DAHL's talent was already evident when he was 16 years old. He was educated to become an official and became a lieutenant in 1871. His first performance was held in Düsseldorf in 1876. The painter, who from 1888 lived in Germany. Norwegian painter known for his landscapes, was born in Granville in 1849. When he returned, he decided to move here, where he built Villa Strandheim. In fact, after 1919 he did not go to Berlin again, and Balestrand (in western Norway) became a destination for him. Her portraits of young Norwegian girls have always been popular. His art is characterized by detailed landscapes.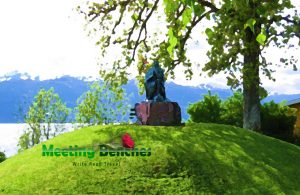 The tomb of HANS DAHL is located in the churchyard of Tjugum in Balestrand. This idyllic village lies in the western fjords region, on the northern shore of the Sognefjorden. On the pier you will find the post office (where temporary exhibitions are held), and the aquarium Sognefjord Akvarium. To the south of the English church, you will be able to admire two viking burial tombs that are thought to belong to King Bele and his wife.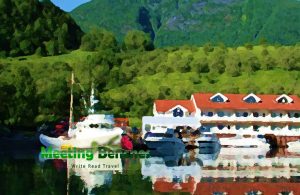 Hotels in the Sognefjord area? With its quiet location, it offers accommodation in two-bedroom apartments, kitchen and living room. If you arrive with your boat, they can also offer you a place to rent in their harbor. Flåm Marina & Apartments is located in a magnificent setting, about 400 meters from the center of Flåm. In their pub they serve food and drinks (in summer even outside the pier).
The intellectual property of the images that appear in this blog correspond to their authors. The sole purpose of this site, is to spread the knowledge of these artists and that other people enjoy their works. To pursue this issue, you can digit: http://meetingbenches.com/2017/11/visible-memories-norway/