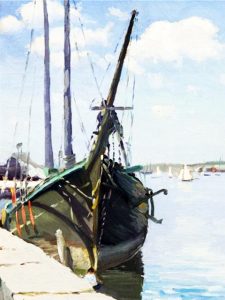 INTO THE LIGHT, ALL BRIGHT AND COLORFUL
LOUISE UPTON BRUMBACK 1/3 – Cecelia Beaux, Marion Boyd Allen and Louise Brumback were among the most famous painters of Cape Ann artist columns, https://goodmorninggloucester.wordpress.com/tag/louise-upton-brumback/ a rocky promontory on the Atlantic Ocean (in northeastern Massachusetts). She believed that the best art was able to show the individuality and ability of the artist's self-expression. Louise Brumback was artist known for her landscapes and marine scenes, but as an art activist she supported organizations dedicated to supporting the work of less esteemed painters. With the exception of some floral arrangements, she did not paint interiors or urban scenes, working always outdoors.
LOUISE UPTON BRUMBACK 2/3 – She was born in Rochester in 1867, at the end of high school she meditated on the opportunity of a musical career, opting for painting. For this purpose, at the age of 33 she attended a school for outdoor painting. http://www.capeannmuseum.org/collections/ She was greatly influenced by William Merritt Chase's painting, but she later developed her personal style through study of the work of other artists. Her husband's support had given her the freedom to develop her talent without any financial need.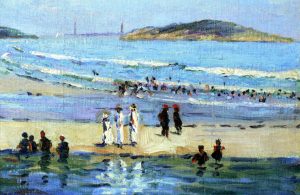 LOUISE UPTON BRUMBACK 3/3 – With originality, she started making paintings that became distinguished for their expressive strength and good color use. Her oil paintings and watercolors were exhibited in numerous galleries and public institutions. In 1909 she and her husband built a large house, inside which she had drawn murals that showed Gloucester's scenes. At the Brooklyn Museum in New York, you can admire her "Gloucester Harbor", an oil canvas from 1921 (76.3 x 102 cm).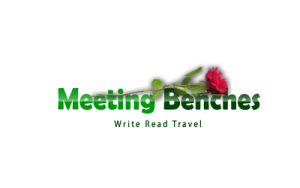 The intellectual property of the images that appear in this blog correspond to their authors. The sole purpose of this site, is to spread the knowledge of these artists and that other people enjoy their works. To pursue this issue, you can digit: http://meetingbenches.com/2017/09/massachussets-united-colors/