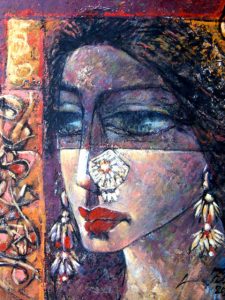 MODERN TOUCH, OVER ANCIENT CULTURE
TARIQ JAVED 1/3 – He creates paintings with modern touch and also uses all the embellishments of his culture. Faces and decorative figures with their soft or bright color schemes (depending on the effect he wants to create) are his strenght. He was born in Faisalabad, Pakistan town of Punjab province and graduated at the Karachi School of Art. He is considered artist unrelated to a particular style. This is why, over the last three decades, he has used a wide range of artistic styles. His commitment to art makes his experience create aesthetic joy for art lovers.
TARIQ JAVED 2/3 – His work started as modern non-figurative style, but over time he reached abstract figurative representations. He was inspired by the women of Rajasthan. His way of working incorporates different styles in abstract, but very realistic way. Along with decorative elements, his sense of the figures made his works recognizable in the art world. Since 1980s he exhibited his works and became extremely popular painter, also for his passion for ceramics.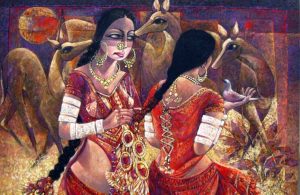 TARIQ JAVED 3/3 – He is one of the few Karachi ceramists, who set up a center for teaching ceramic art. From nature to abstraction, creativity loves all the possibilities of art. His paintings as if they were mosaics, are made with love for painting, using a style, which join different elements. Combining the best of his experience, he was able to give his women a sensual beauty with variegated brush strokes and extraordinary color. In what he creates, the abstraction of the feminine body – sometimes juxtaposed with a bull – creates in his paintings extremely intense imagery. Using warm colors and shades of blue, his art allows the paintings to include the brutality of uncomfortable and painful emotions.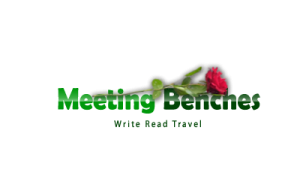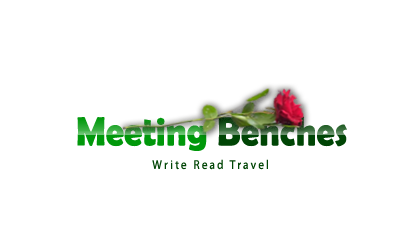 The intellectual property of the images that appear in this blog correspond to their authors. The sole purpose of this site, is to spread the knowledge of these artists and that other people enjoy their works. To pursue this issue, you can digit: http://meetingbenches.com/2017/08/newly-found-horizon-travel-pakistan-twenty-images/