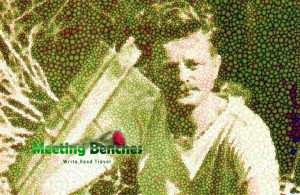 Until the nineteenth century, this area was known as shelter of bandits hiding among woods and canyons. KENNETH REXROTH, born in 1905, was an American poet, translator and critical essayist and promoter of the poetic Renaissance in San Francisco. In the 1920s he settled in Chicago, where he held political activity and attended the bohemian intellectuals. He was among the first poets in the US to explore traditional Japanese poetic forms such as haiku. His poetry is marked by a sensitivity to Asian forms as well as an appreciation of Ancient Greek lyric poetry. In the next decade, he was in San Francisco, where he engaged in trade unions. In 1940 he published the first of a long series of volumes of his verse.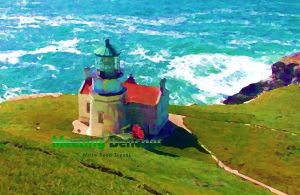 Poems, essays and articles of this poet reflect his composite interests for ecology and culture, politics and jazz. From 1968 to 1973, he was a professor at the University of Santa Barbara (California) and became famous among students for his hilarious notes and tendencies of laziness on the university campus. Of his vast work, we recommend you "At that hour", "In defense of the earth" and "Long poems".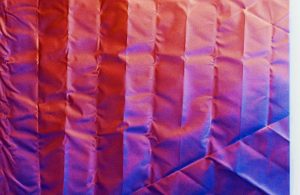 CONFUSION – I pass your home in a slow vermilion dawn, the blinds are drawn, and the windows are open. The soft breeze from the lake, is like your breath upon my cheek. All day long I walk in the intermittent rainfall. I pick a vermilion tulip in the deserted park, bright raindrops cling to its petals. At five o'clock it is a lonely color in the city. I pass your home in a rainy evening, I can see you faintly, moving between lighted walls. Late at night I sit before a white sheet of paper, until a fallen vermilion petal quivers before me.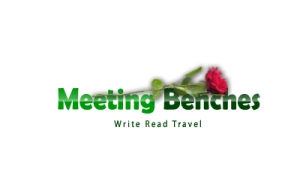 The intellectual property of the images that appear in this blog correspond to their authors. The sole purpose of this site, is to spread the knowledge of these artists and that other people enjoy their works. To pursue this issue, you can digit: https://www.amazon.com/Complete-Poems-Kenneth-Rexroth/dp/1556592175