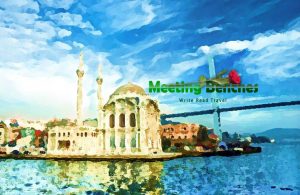 With ancient monuments left by a parade of conquerors, Turkey is a dazzling destination. Over the last few years, this country has created a wide range of tourist opportunities, including museums and art sites. Http://www.gototurkey.co.uk/index.html Up to the eighteenth century, the painting of this country was in the form of miniatures, but in the eighteenth century oil painting expanded the expressive horizon of Turkish artists. Literature is also a mirror of Turkey.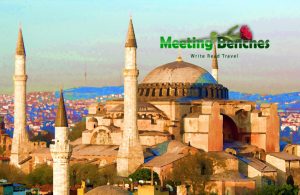 Starting your own travel, we recommend to take a novel by Orhan Pamuk (The White Castle), a poetic collection of Can Yücel https://www.amazon.com/Poetry-Yucel-Feyyaz-Kayacan- Fergar / dp / 9757432296 and a musical selection by Emre Aydin. All of them, born in this land, help you perceive the turkissh atmosphere. Our journey begins in Istanbul, where the Byzantine glory of Hagia Sophia Museum http://ayasofyamuzesi.gov.tr/en is waiting for you attention and the Topkapı Palace, http://topkapisarayi.gov.tr/En which brings you to the fantastic and opulent world of sultans.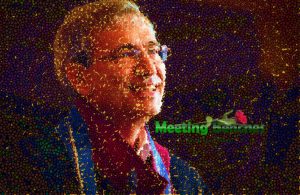 Writer ORHAN PAMUK (in 2006 awarded with the Nobel Prize for Literature) and poet CAN YUCEL (famous and appreciated for the use of his colloquial language) were born in this city.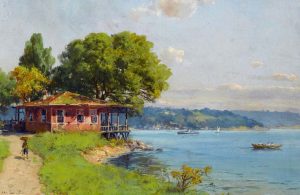 Visiting the Sakip Sabancidi Museum, http://www.sakipsabancimuzesi.org/en you will see a famous painting of HOCA ALI RIZA (Istanbul, oil on canvas 61×43,5 cm). He was the first Turkish painter painting Impressionist style. The history of Turkish art preserves intact the memory of this native Istanbul artist. Throughout his life, he had loved painting sun-drenched rocks and the quiet corners of the cafes.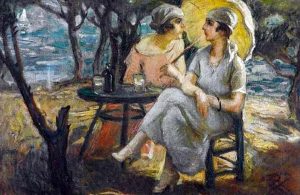 From Istanbul to Ankara – 450 km (280 miles) in 5 hours – we will arrive in the heart of Turkey. Https://www.insightguides.com/destinations/europe/turkey/ankara/overview Visit of Ankara Museum of Painting and Sculpture, give us possibility to admire paintings of CALLI IBRAHIM. As an artist, he began the slow process of approaching civil subjects in Turkish painting using an impressionist technique, which evoked the signs of academic realism. Walking the streets of Ankara, take a time to visit many beautiful sights all around.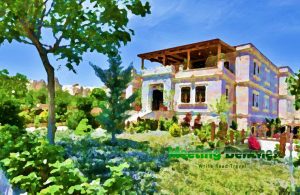 The road from Ankara will take you to Goreme – 310 km (193 miles) in 3 hours and 30 minutes – entering the surreal rocky valleys of Cappadocia, which are the dream of every photographer. Its hillside hills feature rolling rocks and pinnacles, nature wonders that have been formed by millennia of action of wind and water. This is one of the world's top destinations for a hot air balloon ride. If you are afraid to fly, stay in these valleys to admire frescoed churches from the Byzantine era in the rock. Alaturca House http://goremealaturcahouse.com/ is an ideal place to taste the atmosphere of the stony places, drink your tea on a terrace, watching the fairy chimneys of this region.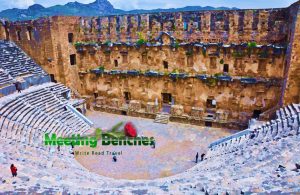 A long stretch of road will take us from Goreme to Aspendos – 500 km (311 miles) in 6 hours and 30 minutes – to the south of Antalya. Its Roman theater still celebrates the imperial rule of Roman Emperor Marcus Aurelius. It is the best surviving example of still standing classic theater, an indispensable destination for lovers of antiquity. With a half-day trip, you can also get to nearby Antalya, to explore many ruins on a vast hilly area. http://www.polarwest.com.tr/en/tours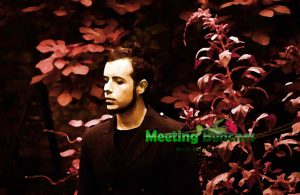 From Aspendos to Isparta – 150 km (93 miles) in two hours – where EMRE AYDIN, a famous Turkish songwriter, was born in 1981. His rock albums have been successful in Turkey, even with prestigious awards. The town is in the lakes district, where the Aegean, Mediterranean and Anatolian inner regions meet, and Eğirdir is the gateway to Isparta for tourism, offering mountain excursions, trekking, windsurfing, paragliding and camping. https://www.tours4turkey.com/Tours/Airplane_Tours/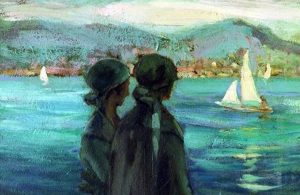 From Isparta to Cal – 150km (93 miles) in two hours – the town, where CALLI IBRAHIM was born. During his years in France, he embraced a personal style close to Impressionism. From Cal to Pamukkale – 50km (31 miles) in 1 hour drive – to get to one of Turkey's natural wonders: Pamukkale – pure white travertine terraces, which slide along a slope and looks like a snow field.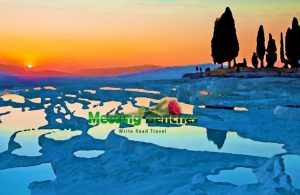 Http://www.turkeytravelplanner.com/go/Aegean/Pamukkale/ Immense ruins of the Roman city of Hierapolis, an ancient spa town, are on the top of this calcite hill, but if you like to take pictures, it is better to climb on hill at dusk, while the sun goes down below the horizon, when the travertines light up. From Pamukkale to Datca – 275 km (171 miles) in 4 hours – where the poet Can Yücel decided to move. Here he also died. Especially for its sea, http://www.cntraveller.com/guides/europe/turkey/datca-peninsula/tourist-info Datça peninsula is in a privileged position, if you plan to visit this region, with the beauty of the numerous bays and harbors along the spectacular southwest coast of Turkey.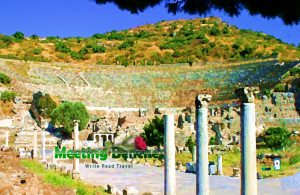 The last part of our trip leads from Datca to Ephesus – 220 km (137 km) in 3 hours and 30 minutes – one of the most still standing and complete Roman cities in the Mediterranean region. Here you can understand how life looked like in the era of the Roman empire. Http://www.ephesus.us/ A half day tour will give you the opportunity to know the main salient points (among the ruins, which make it one of the most famous archaeological sites of the Mediterranean Sea, the Theater, the small Hadrian's Temple and Celso's Library), but you have to plan your visit well, because there are really many things to see.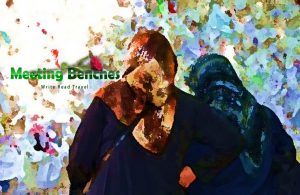 The sole purpose of this site, is to spread the knowledge of these artists and that other people enjoy their works.