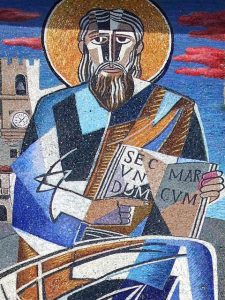 PERFECT FUTURISTIC STYLE AND SPECIAL PSYCHIC CUBISM
GINO SEVERINI 1/3 – He was born in Cortona in 1883, compled his primary studies in his hometown. In 1899 he went to Rome, where he attended art courses of Villa Medici. In his hands, formed amazing masterpieces of art. After his Roman debut, because he wished to study Impressionist painting, he had gone to Paris, where he met Apollinaire, Braque and Picasso. In 1912 with other Italian artists he had organized first exhibition of futurists in Paris. Visiting Museum of Modern Art in Rovereto (Trento) http://www.mart.tn.it/collections.jsp?ID_LINK=688&area=137&id_context=3257 you are able to admire a small art jewel: "Portrait of Madame S." (pastel on canvas, 91 x 65 cm).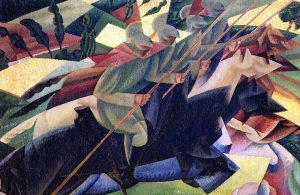 GINO SEVERINI 2/3 – He was a good connoisseur of the cabaret world, for which he chose the night-time world of lights, dances and dancers to express the dynamics of Futurism. During the First World War, he had continued to paint (war-related themes) in perfect Futuristic style. Around 1920, he developed his special psychic cubism. After religious crisis, he created frescoes and mosaics. In 1921, upon commission of the noble English writer Sir George Sitwell (at this time the owner of the Castle of Montegufoni), he frescoed one of the halls of the castle. When you are in Tuscany, do not forget to visit the place titled "La Sala delle Maschere" http://www.montegufoni.it/soggiorno_week_end_romantico_toscana.php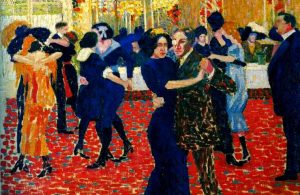 GINO SEVERINI 3/3 – In 1921 he published a very special essay – from Cubism to Classicism – where he analytically described his crystalline figuration, focusing on movement, representation of light and events. After World War II, he settled in France at Meudon, where he returned to the geometric abstraction of Cubist inspiration. He died in Paris in 1966, leaving artworks around the world. Many works of his creativity are on display in Gianni Mattioli Collection http://www.guggenheim-venice.it/collections/collection2.php?id_cat=14 inside the Peggy Guggenheim Collections, in Venice.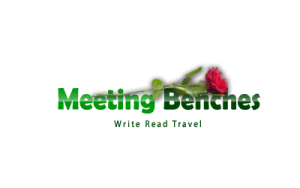 The intellectual property of the images that appear in this blog correspond to their authors. The sole purpose of this site, is to spread the knowledge of these artists and that other people enjoy their works. To pursue this issue, you can digit: http://meetingbenches.com/2017/06/discovering-italian-creativity-2145-km-amazement-italian-sky/