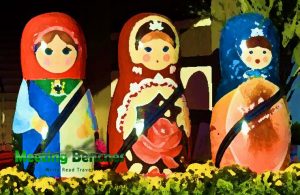 Dinner tends to be a big, social affair for the whole family, also for Russian people. Russian dinner is eaten around 7 or 8 p.m. at the earliest in Russia. Restaurants serve dinner quite late and will likely be surprised at 5 p.m. guests. A typical Russian dinner consists of one or more salads, which are heavy, filled with potatoes and often mayonnaise, with flavors coming from beets, onions, pickles, and various kinds of meat.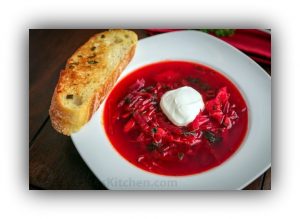 Top Russian foods and recipes? The Borsch is beet and cabbage red soup (a delicious belly warmer on Moscow's colder days), served with or without meat, potato, herbs and a dollop of "smetana" – Russian sour cream. The Russian pancakes Blini are Russia's version of the thin French crêp typically made with buckwheat for savoury fillings or white flour for sweet toppings. Russian salad is such dish, which has spread internationally. However, the Russian version is fresher and crispier, with a light smattering of mayonnaise.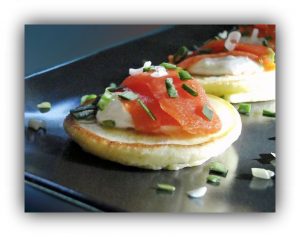 Smoked salmon. Smoked and marinated river and saltwater fish feature widely in Russian cuisine, and are expertly prepared to have a delicate and fresh flavour. If semi-raw marinated fish doesn't suit your tastes, Shashlik – roasted meats and fish on skewers are hard not to like. As the name suggests, this dish is a form of shish kebab. Russian dumplings are the tasty herbs added to the packed meat fillings (lamb, pork or beef and the thinness of the dough). You can also find fish (typically salmon) or creamy mushrooms as common fillers.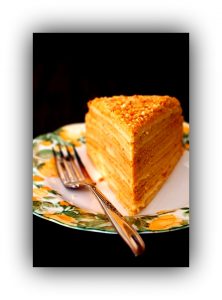 Russia's mini pies use similar fillings and herbs to dumplings, but they are encased in pastry and either pan-fried or oven-baked. Besides the typical meat or salmon fillings, you also get the additional choice of cabbage, potato, egg, cheese and even sweet fillings. Maybe you wish an something sweet? The intricate-looking cake "medovik" (honey cake) involves alternating ultra-thin layers of honey spongecake with sweetened cream (its thin layers are built-up to form the cake, from anywhere between 5 and 15 layers).
Stroganoff (another Russian dish) is served on dinner tables worldwide, but smoother and creamier than you've ever had at home, because the credit goes in part to Russian sour cream. Mushroom julienne is found on almost every menu as a hot appetizer, combining some of Russia's ingredients with a French hint. It's made with thinly sliced mushrooms, cheese, sour cream and cream and broiled/grilled.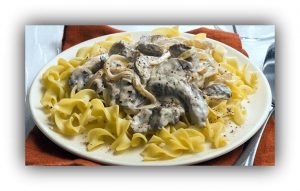 We are waiting you at the GUM http://voschod.ru/en/recreations/gum because it is both an architectural landmark and a luxury shopping centre. It's a favourite spot for many Moscow locals, where you can shop, admire some amazing architecture and enjoy a typical Russian lunch at an affordable place, with views towards the Red Square. Find some Russian recipes here: http://allrecipes.com/recipes/716/world-cuisine/european/eastern-european/russian/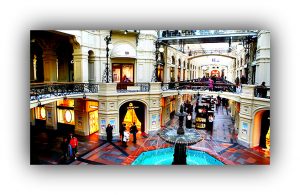 The intellectual property of the images that appear in this blog correspond to their authors. The sole purpose of this site, is to spread the knowledge of these painters and that other people enjoy their works.