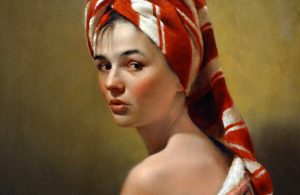 ACHIEVING THE INCREDIBLE REALISM OF DEPICTED SUBJECT – Nikolai Shurygin: perfecion, whether a human face or any texture.
He was born in 1957 in Kimry and in 1979 he graduated at Moscow School of applied arts. His works are in private collections located in Russia and USA, Saudi Arabia and Petropavlovsk-Kamchatsky local museum (Russia). https://www.youtube.com/watch?v=ZKnk8NIaL8M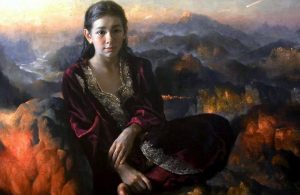 During 10 years he has been studying multi layered painting, technique which was used by flemish painters and whose secrets were lost in the beginning of XIX century. https://www.youtube.com/watch?v=7dIJ7TESaXM The uniqueness of the technique stems from the fact, that each layer of painting is visible through the top layer. Using this technique he has achieved the incredible realism of photography, but the production time of a portrait (or its still life) requires very long implementation times (from 4 to 12 months).