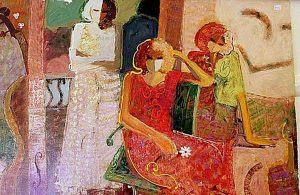 MAHMOOD SABZI 1/3 – is Iranian artist known for his abstract impressionist paintings. He was born in Ahvaz (Iran). He started painting when he was twelve years old. https://www.youtube.com/watch?v=imy_cIfpNVA Initially he made realistic paintings inspired by culture of his country with inspiration from the Persian rugs designed by his mother. His paintings resonates both Eastern and Western philosophies. His passion for the spiritual is represented in the open spaces and symbolism, which make up the backgrounds of his compositions.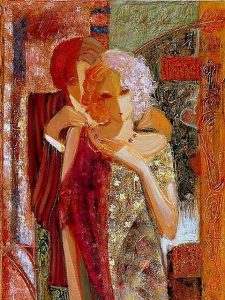 MAHMOOD SABZI 2/3 – His painting style is influenced by Cézanne and Matisse. Professionally he is known as Sabzi. In the United States he experimented with figurative and abstract styles. http://www.asatours.com.au/iranian-landscapes-cities-and-monuments/ His subjects are almost always women (beautiful and melancholic) and they reflect mystery and solitude. The treatment of their human faces (as luminous geometric planes) is a profound statement of his quest for spirituality.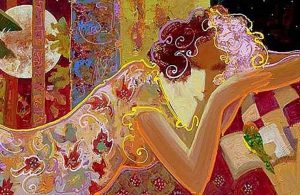 MAHMOOD SABZI 3/3 – His Persian heritage provides him sentimental Persian themes and memories of innocence. Majority of his works feature women in various moods and poses, implying internal conflict. His creations flow from the same source of energy and creativity, which inspired his mother. http://05.phf-site.com/2015/07/moreza-amor-paintings-mahmood-sabzi.html He settled in southern California and each of his moves was reflected in changes in his style to reflect changes in his environment.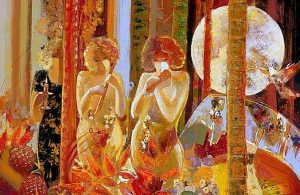 The intellectual property of the images that appear in this blog correspond to their authors. The sole purpose of this site, is to spread the knowledge of these painters and that other people enjoy their works. To pursue this issue, you can digit: http://meetingbenches.com/2017/04/mahmood-sabzi-iranian-painter-iranian-realistic-abstract-impressionism/