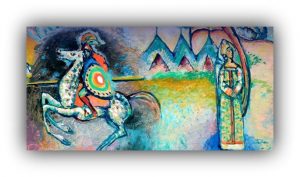 Along the fascinating artistic journey, you will find a special room, where you can listen to music schoenberghiana. Forty-nine canvases? A real journey towards abstraction. This art exhibition will remain opened until 9 July. "Kandinsky, the errant-knight" awaits you in the exhibition rooms of the Mudec (the Museum of Cultures of Milan). http://www.mudec.it/eng/ For his creative career was important the stay in the North of Russia in 1889, where he met the lifestyle of Komi. http://meetingbenches.com/2015/06/vasilij-vasilyevich-kandinsky-18661944-russian-painter-the-father-of-abstract-art-without-distinction-between-figure-and-background-giving-birth-to-abstract-compositions/ As you can see, the magnificence of dresses and decorations of the peasants' houses has left a strong impact color in his painting.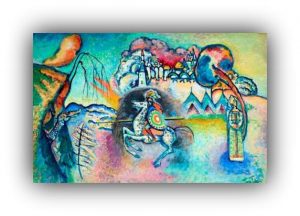 The journey that you are invited to do in Mudec Museum, offers the last section dedicated to abstraction. Masterpieces of painting here, never seen in Italy, come from museums in Moscow (along with 85 other examples of Russian decorative art). You can go every day: Mondays from 14:30 to 19:30 and Tuesdays to Sundays 9:30 to 19:30, Thursdays from 9.30 to 22.30. http://www.ticketone.it/tickets.html?affiliate=IGA&doc=erdetaila&fun=erdetail&erid=1838187&xtor=SEC-303030332-GOO-[Kandinskij_-_Milano_-_REGIO]-[182006071585]-S-[%2Bkandinskij%20%2Bmilano]&includeOnlybookable=true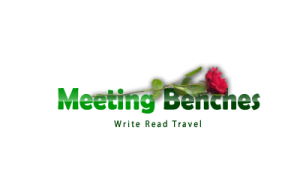 The intellectual property of the images that appear in this blog correspond to their authors. The sole purpose of this site, is to spread the knowledge of these painters and that other people enjoy their works.