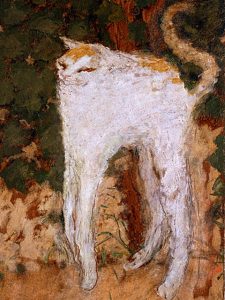 PIERRE BONNARD 1/3 – Color was for him a way of experiencing the world. He was was born in Hauts-de-Seine, as the son of an official of the French Ministry of War. He studied law at the Sorbone (however, he had also attended art classes at the École des Beaux-Arts). Transferred to the Académie Julian in 1889, he met Denis and Sérusier, Ker-Xavier Roussel, Vallotton and Vuillard. From 1915 and until the late 1920s he painted nudes, which reflect a new attention for structure.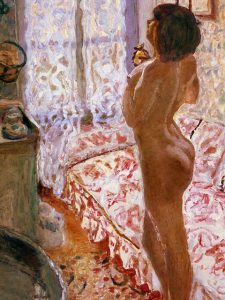 PIERRE BONNARD 2/3 – He was fascinated with tricks of perspective as the Post-Impressionist painters had been. He was a member of the Symbolist group of painters, had abandoning three-dimensional modeling in favor of flat color areas. He painted many of his scenes capturing the spirit of the moment. It's not just the colors that radiate in his paintings, there's the heat of mixed emotions, shrouded in wonderful chromatic veils. By about 1908 had concluded his Intimist period.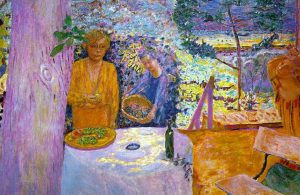 PIERRE BONNARD 3/3 – He is known for his intense use of color (especially via areas, built with small brush marks). He has been called an "intimist," because he was delighted by the scenes of simple daily life around him. He designed painted screens, puppets for puppet shows and illustrated books. Though he is most noted for his paintings, these activities situate him within the part of art, that applied their aesthetic to other art forms. He finished his last painting a week before his death, in his cottage on the French Riviera.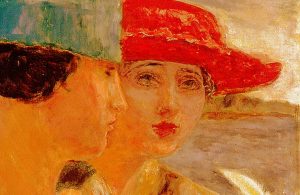 The intellectual property of the images that appear in this blog correspond to their authors. The sole purpose of this site, is to spread the knowledge of these painters and that other people enjoy their works. To pursue this issue, you can digit: http://meetingbenches.com/2017/03/pierre-bonnard-18671947-french-painter-lot-got-color/