Until 21 May 2017, you can admire the Cagnacci's Repentant Magdalene in the London's National Gallery. Guido Cagnacci was Italian painter of the Baroque period. For his sensual paintings, he was celebrated in his own lifetime. His erotic depictions (coupled with the records of Cagnacci's personal life) have earned a reputation of unparalleled seduction. Even though his pictorial style was influenced by some of the greatest Italian baroque painters, his figurative language remained highly recognizable.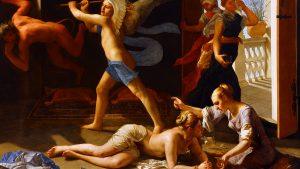 The Repentant Magdalene (based on contemporary religious plays) depicts an event from the life of Mary Magdalene, the courtesan, who converted to Christianity. https://www.youtube.com/watch?v=FWms9cmfO40 After meeting with Jesus in the Temple, you can see Mary Magdalene in her room. She is on the floor, her long blonde hair cascading down, her face reddened by high emotion. The Repentant Magdalene was painted in the early 1660s in Vienna, for Emperor Leopold I.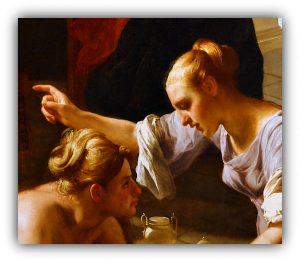 The masterpiece The Repentant Magdalene is widely regarded as Cagnacci's most beautiful painting. It depicts Mary Magdalene rejecting her life of sin. Cagnacci lavishes attention on her glittering costume, as well as on her naked body. This display of the painting offers a unique opportunity to discover naturalism and sensuality of the artist. Opening times and admission: daily: 10am–6pm, Friday: 10am–9pm, closing commences at 5.55pm and 8.55pm, The National Gallery, Trafalgar Square, London.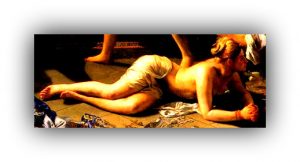 The intellectual property of the images that appear in this blog correspond to their authors. The sole purpose of this site, is to spread the knowledge of these painters and that other people enjoy their works. To pursue this issue, you can digit: http://meetingbenches.com/2017/01/guido-cagnacci-16011663-italian-painter-painter-baroque-period-use-chiaroscuro-sensual-subjects/