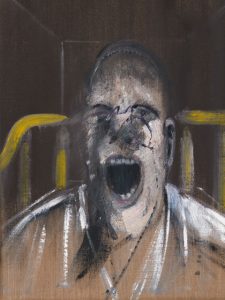 FRANCIS BACON 1/3 – Born to an English family in Dublin, he was the second of five children and his father was a former army officer. Borrowing inspiration from Surrealism and Old Masters, he forged his personal style, that made him one of the most recognized exponents of figurative art until the 1950s. In post-war art he produced some of the most iconic images of wounded humanity. http://francis-bacon.com/ He liked to think, that an illustrational form can tell – through the intelligence – what the form is about. In 2013, one of his painting broke the record for the most expensive work ever sold at auction (it was purchased for a final price of $142.4 million) in New York.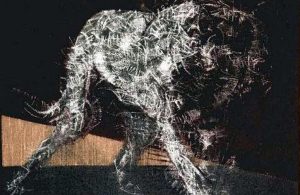 FRANCIS BACON 2/3 – His childhood was blighted by asthma, which he suffered throughout his life. His attitudes toward painting were traditional. His subjects were portrayed as distorted, presented as souls imprisoned tormented by existential dilemmas. After his authoritarian father threw him out of the family home, he arrived in London in 1926. https://www.youtube.com/watch?v=-goBjxtqwOo By traveling Germany and France as a young man, he settled in London and began a career as a self-taught artist.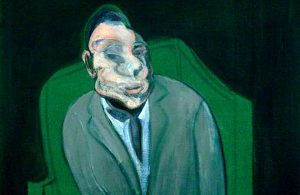 FRANCIS BACON 3/3 – Sometimes his abstracted figures are isolated in steel geometrical cages, with nondescript backgrounds. His emotional exaggeration of forms caused him to be labeled as an Expressionist artist. https://www.youtube.com/watch?v=nhHLlpoN8tI He began to paint first in a Cubist style, influenced by Pablo Picasso and established his style in the end of 1940s, when his earlier Surrealist style evolved into a different approach, close to the photography. The Old Masters (such as Diego Velasquez) were his inspiration. His output? The sequences (or variations), on a single motif. He maintained a home and a studio in London, painting until the end of his life.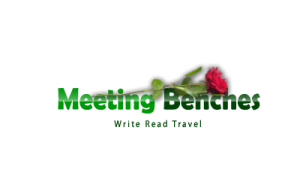 The intellectual property of the images that appear in this blog correspond to their authors. The sole purpose of this site, is to spread the knowledge of these painters and that other people enjoy their works. To pursue this issue, you can digit: http://meetingbenches.com/2017/02/francis-bacon-19091992-english-painter-output-become-variation-single-motif/