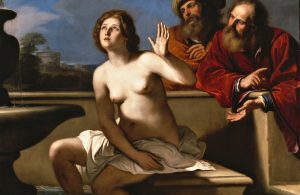 The city of Piacenza celebrates Giovanni Francesco Barbieri (known as Guercino), between sacred and profane images representations, whoose he was a great interpreter. http://www.piacerepiacenza.it/welcome?set_language=en Focus of a special artwork is the Cathedral (with a cycle of frescoes painted by Guercino between 1626 and 1627), a creative world shown in all its beauty, also due to new lighting. The exhibition of his masterpieces at the Palazzo Farnese gives the opportunity to see the frescoes of the Cathedral dome cycle (where the dome paintings are divided into six compartments depicting the images of the prophets).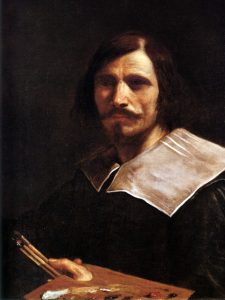 Guercino, had been commissioned to paint the Prophets in the vault of the Cathedral in 1626 (completing them the following year). http://www.piacenzamusei.com/s.php?i=0041 To prepare the rise of the dome, until June 4, 2017 you can join the upper sacristy of the Cathedral (visiting a multimedia room containing a large video wall). The movie will take you inside the story with the use of cutting-edge technologies. You will understand the techniques of processing and the difficulties encountered in the realization of this great cycle of frescoes.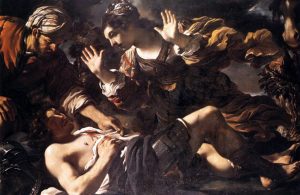 In the Ducal Chapel of Palazzo Farnese, http://www.palazzofarnese.piacenza.it/the-palace-1/the-ducal-chapel is waiting the exhibition with a selection of 20 masterpieces by Guercino. The paintings testify the long chronological period of active artistic work of this creative man (whether in the sacred themes in secular ones). Altarpieces and paintings on lay subjects will allow you to know the Guercino as an Italian Baroque painter active in Rome and Bologna. The vigorous naturalism of his early manner is in contrast with classical equilibrium of his later works. His many drawings are noted for their luminosity and lively style.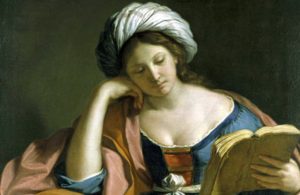 The intellectual property of the images that appear in this blog correspond to their authors. The sole purpose of this site, is to spread the knowledge of these painters and that other people enjoy their works. To pursue this issue, you can digit: http://meetingbenches.com/2017/02/giovanni-francesco-barbieri-guercino-15911666-italian-painter-painting-fond-appreciation-sacral-everyday-life/ and http://meetingbenches.com/2017/02/italian-painter-careful-eye-guercino-effects-light-shade/