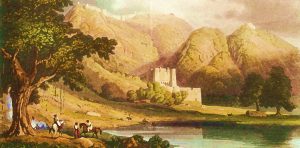 Indian paintings, provide an aesthetic continuum, that extends from the early civilisation to the present day. From the paintings revolving around religious topics to the abstract ones, Indian painters have covered almost each and every arena. Indian subcontinent, is famous for being the home country of a large number of exceptionally brilliant artists (including painters, writersand singers).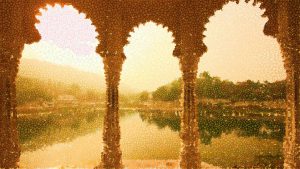 The art of painting in India dates back to the ancient times (as is evident from the cave paintings of Ajanta and Ellora). Many painters of India, have received global recognition also and their paintings have fetched millions of dollars in international auctions. Between them, we like to remember Maqbool Fida Husain, born in 1915 in Pandharpur, he is one of the most famous artists of India (both at the national as well as the international level). Abanindranath Tagore, the nephew of Rabindranath Tagore (one of the most prominent artists of the Bengal school of painting) and Amrita Shergill (one of the most famous painters of India, born in Budapest, city of Hungary).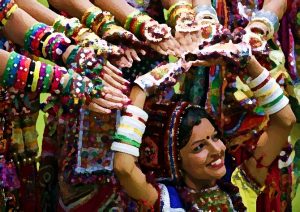 Raja Ravi Varma, born in 1848, in a small town of Kerala (known for his paintings which revolve around the great epics of Mahabharata and Ramayana). Indian painting, has a very long tradition in Indian art. The earliest Indian paintings were the rock paintings of pre-historic times (the petroglyphs as found in places like Bhimbetka rock shelters). Vernacular art, is an alive contemporary art, based on the past myths, traditions and the religion. Vernacular art, is based on the collective memory.
http://meetingbenches.com/2017/02/indian-landscapes/
http://meetingbenches.com/2016/11/raja-ravi-varma-18481906-indian-painter-observig-epics-tales-religious-texts-manuscripts/
http://meetingbenches.com/2016/11/anjolie-ela-menon-indian-painter-working-inside-media-diversity/
http://meetingbenches.com/2016/11/indians-colours-beauty/
http://meetingbenches.com/2016/10/indian-tradition-myths-erotic-passion-poonam-chandrika-tyagi-showing-female-subjects-elements/
http://meetingbenches.com/2016/10/indian-tradition-myths-erotic-passion-poonam-chandrika-tyagi-showing-female-subjects-elements/
http://meetingbenches.com/2016/10/adding-light-shadow-bijay-biswaal-indian-painter-able-create-depth-paintings-scene/