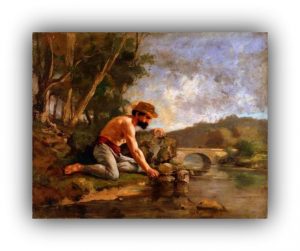 After deaths, many popular French painters (such as Gustave Courbet), they fell victim to widespread forgery. http://www.visitoslo.com/en/product/?TLp=183423
For art museums, it is a challenge to distinguish forgeries from authentic pictures. Thanks to new research, it has been possible in recent years to throw light on many false attributions, and to expose a number of counterfeits. He insisted that pictures should have concrete subject that matters and be rooted in visible reality, for that Gustave Courbet is considered the standard-bearer of 19th-century realism in French painting.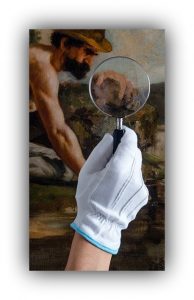 He worked in a number genres (but generally preferred rural themes). http://www.nasjonalmuseet.no/en/ Few painters have been forged to the same extent as Gustave Courbet. Courbet's reputation grew steadily throughout the 1850s. Since Courbet's works sold well (and his style was easy to imitate), others were soon tempted to cash in on his economic success. He favoured a technique building his motifs on the canvas, through the impasto application of paint with brushes and palette knives.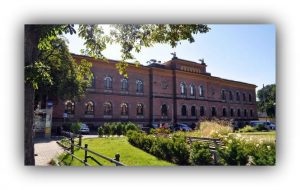 Burdened by debt, in the latter years of his life, he engaged a number of assistants to increase his output to the level of mass production (the widespread forging of Courbet's pictures continued after his death). The work "The Fisherman" was donated to the National Museum as a supposedly genuine Courbet in 1947. But French experts cast doubt on the authenticity of the picture. Recent research on the provenance of the picture, seems to point in the opposite direction. In all probability "The Fisherman" was painted by Courbet. http://www.nasjonalmuseet.no/en/visit/locations/the_national_gallery/