ANDREAS FRANKE 1/4 – He is  Austrian art photographer and a lover of scuba diving. He was introduced to photography at an early age, when he was given a Polaroid camera as a present.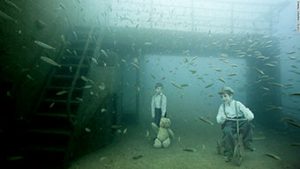 "Everything started with this camera," he says, but at first he had to become an engineer, as it was a family expectation. When he was 16, he entered a school that specialized in photography, and within a few years of graduating, he and a friend started a professional photography studio, Staudinger + Franke. In Vienna, there were not many established commercial photographers when he finished school in 1989. Commercial photography was not as advanced. Later, when digital photography came out, Franke was excited.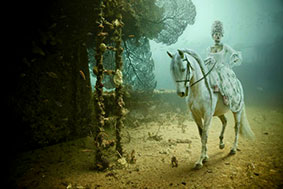 ANDREAS FRANKE 2/4  – He is among the 200 Best Photographers of the world. With his project "The Sinking World" Andreas Franke brings a strange, forgotten underwater world back to life. The project ends with an exhibition "LIFE BELOW THE SURFACE" and includes twelve photographs set up to 90 feet (27 meters) deep in the remains of the former warship the "Vandenberg", sunk in 2009 to 7 miles off the coast of Key West.

ANDREAS FRANKE 3/4 – In his pictures he crosses the borderlines between fantasy and real life and every little detail is planned precisely. The pictures synthesize extreme polarities: the soft, secretive underwater emptiness of sleeping shipwrecks and authentic sceneries full of liveliness and vigor.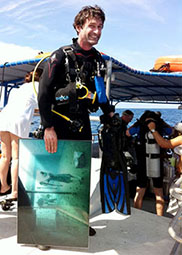 Part of the final product is the algae, by spending months underwater, all the pictures develop a real underwater patina. The result of this process makes each picture a unique artwork.
ANDREAS FRANKE 4/ 4 – The work actually begins as a composite photograph – a collage of underwater photographs of the submerged ships combined with studio photographs representing people in scenes from everyday life dressed to perfection. The photographs are covered with plexiglass and then carefully placed into the sea. Franke has been creating his one of-a-kind under water art projects for over 5 years, and hopes to continue this work indefinitely.
For complete gallery of author click here :
http://meetingbenches.com/2016/12/andreas-franke-a…elow-the-surface/