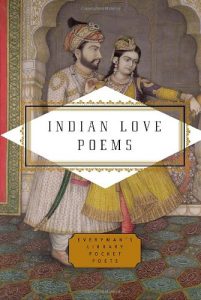 The most significant feature of Indian literature is its diversity. Indian Love Poems https://www.amazon.com/Indian-Poems-Everymans-Library-Pocket/dp/1400042259 features works from the classical languages of Sanskrit and Tamil and such later languages as Hindi, Urdu, Malayalam, Bengali, and English. Ranging from the Kama Sutra (and earlier works up to present-day India and the poets of the Indian diaspora), Indian Love Poems, is a unique gathering of poems from across more than two and a half millennia, that attempts to catalog the disordered ecstasies of love.
Rabindra Nath Tagore, was one of the greatest writers in the history of Indian literature. He was the first Indian poet to gain a permanent place in the canon of world literature. He wrote in almost all literature genres, it is as a poet he was internationally recognized. His poems express romantic and mystic sensibilities, and can be compared to those of William Blake. Kamala Das is the most famous female English-language poet in India. Always on the search for pure love without restrictions, her work is the ardent expression of a sensitive soul. Many critics have observed that her writing can be termed feminist to the core. At many international universities, her poems appear in the syllabi of literary studies courses.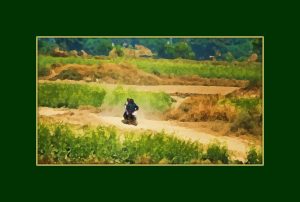 According to the Kama Sutra – the erotic handbook written two thousand years ago – when the wheel of ecstasy is in motion, there is no textbook at all, and no order. Emerging from many Indian cultures and eras, the poems collected here reflect a variety of erotic and spiritual passions, and celebrate the powerful role of desire (both male and female). From the twelfth-century female poet Mahadeviyakka to the twentieth-century Nobel Prize winner Rabindranath Tagore to such contemporary poets as Kamala Das and Vikram Seth, this glittering tapestry of lyric voices beautifully and sensually evokes the transfiguring force of love.