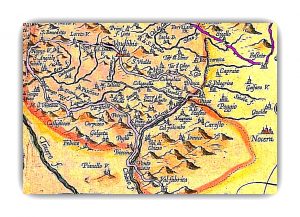 GUBBIO AND ITS SURROUNDING AREA: 164 km in 4 hours and ten minutes: Gubbio (15 May, Festa e Corsa dei ceri (Festival and Candle run) – Last Sunday in the month, Palio della balestra (Crossbow palio) – Good Friday, Processione del Cristo Morto – 25 April, exhibition Gruppo Sbandieratori di Gubbio (Flag Waving) – 23 and 24 June Notte del Fuoco (Night of Fire) at Gualdo Tadino – 24 June, Fiera di San Giovanni – 11, 12 and 13 May, Festa degli Statuti Medievali (Medieval statues) at Fossato di Vico – 28, 29 and 30 settembre, Giochi delle Porte at Gualdo Tadino – 14 August, Torneo dei Quartieri – From 31 October to 4 November, Mostra Mercato Nazionale del Tartufo Bianco (National exhibition of white truffe)–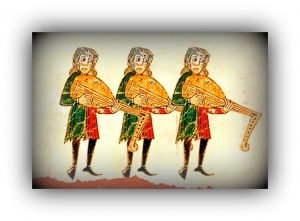 11 November, Festa di San Martino – Palazzo dei Consoli – Palazzo Pretorio – Chiesa di San Francesco – Palazzo Ducale – Cattedrale dei Santi Mariano e Giacomo – San Giovanni Battista – San Domenico – Basilica di Sant'Ubaldo – Museo Civico di Palazzo dei Consoli – Palazzo del Bargello – Exhibition of the crossbow. "All'Antico Frantoio"/ Restaurant – "Relais Ducale"/ 4 Star Hotel – Agritourism "Valle Verde"), San Donato, Casamorcia, Mocaiana, Loreto, Abbadia di Piazza, Loreto, Mocaiana, San Benedetto, Vallecchio, Castello Corte Vecchio, Campo Reggiano, Molino di Campo Reggiano, Brunetta, Castigliane, Casa Monte Salaiole, Spaccio Monteluiano, Ponte d'Assi, Mengara, Abbazia di Vallingegno, Scritto, Morella, Bellugello, Biscina, La Barcaccia, Valfabbrica, La Barcaccia, Casa Sastalda, Pieve di Compressero, Poggio Sant'Ercolano, Branca, Torre Calzolari, Castel d'Alfiolo, Gubbio, San Gerolamo, Sant'Ubaldo, Gubbio.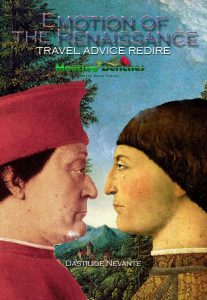 EMOTIONS OF THE RENAISSANCE http://meetingbenches.com/bench/e-book-english-version/ or https://www.amazon.com/emotion-renaissance-Dante-Evangelisti-ebook/dp/B00SRAM0PI/ref=sr_1_7?s=books&ie=UTF8&qid=1468219958&sr=1-7&keywords=Dante+Evangelisti Thirteen itineraries, to add the scents and flavours of the land trodden by the protagonists of a novel, the Last Row, the magnificence of its fortresses, paintings and museums, because "The journey is not important, as long as the horizon is vast". That is why Retell widens the area of perceptive gaze of the reader, allowing them not only to look and observe that certain painting within a particular museum, but to perceive its landscapes and subjects in a broader horizon like an echo, open to re-enactments in historical costumes and tasting of local products. To retell and relive the time of Giacomo Malatesta. Everyone loves to travel, but not everyone loves to travel the same way. All you have to do is have the time of your life. Meeting Benches. The way to making the world a better place is easy.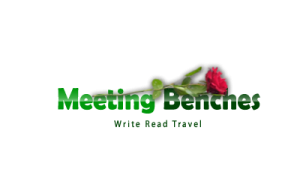 Everyone loves to travel, but not everyone loves to travel the same way. All you have to do is have the time in your life. Meeting Benches. The way to make the world a better place is easy. Choose a bench, where you can publish, choose what you have painted or written, a review of a book that you've read, or the story of a journey that you have made. Past and Present are here and now. Our proposal call any web-traveler to sit into Meeting Benches info@meetingbenches.com to share emotions, observing new creative horizons.