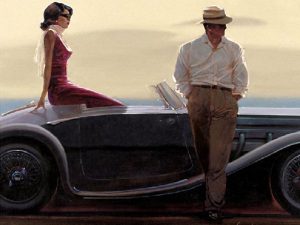 BRENT LYNCH 1/3 – He spends the coldest month of winter painting in Todos Santos (a small town on the Baja Pacific side). His body of work ranged from large scale murals, books, magazines, event posters and record cover artwork. The energy and poetry of both his figurative and landscapes, are a result of the artist's passion for direct study from life. He started his career as an illustrator, doing sketches and drawings for leading publications in his native Canada. http://brentlynch.com/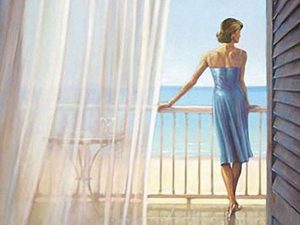 BRENT LYNCH 2/3 – For many years, he created posters that organizations across the country used as promotional material. He began expressing himself at a young age, and his mother often caught the little boy drawing on his bedroom walls. In school, he had trouble paying attention in class. He often spent time creating new sketches and drawings instead of focusing on his schoolwork. After graduating, he found work in the commercial art field. Now, he divides his time between working on his own paintings and teaching art to students.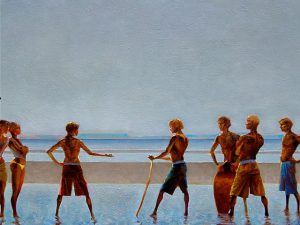 BRENT LYNCH 3/3 – With simple designs and color choices, working in the Surrealist style, his paintings have an almost vintage look. He also ventured into more modern settings with New York: paintings focus on a couple in a modern apartment building, but a close look reveals the distance between the two. He maintains a balance, between living in the present and paying homage to the past. The mystery and energy of a landscape, or the human form are hallmarks of his work, because he pursues the abstract quality of light, color and composition.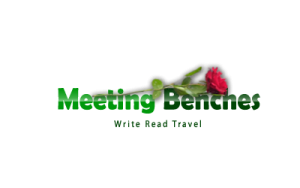 You can see more on Meeting Benches, looking for http://meetingbenches.com/2016/10/brent-lynch-canadian-painter-pursuing-abstract-quality-light-color-composition/