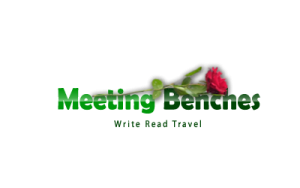 Everyone loves to travel, but not everyone loves to travel the same way. All you have to do is have the time in your life. Meeting Benches. The way to make the world a better place is easy. Choose a bench, where you can publish what you have painted or written, a review of a book that you've read, or the story of a journey that you have made. Past and Present are here and now. Our proposal call any web-traveler to sit into Meeting Benches info@meetingbenches.com to share emotions, observing new creative horizons, even eating.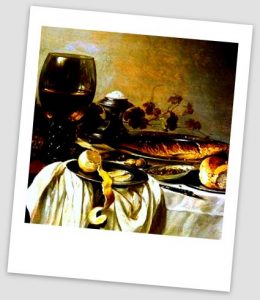 In the morning, the Dutch consume several sandwiches with cheese, peanut butter, or chocolate sprinkles. Traditional foods include pea soup, kale stew, hotchpotch (a thick stew), white asparagus, French fries with mayonnaise, meat croquets, and raw herring. The Netherlands does not have a distinct culinary culture because of its Protestant ethnic. Their lunch? Consists of sandwiches, often with cold cuts and perhaps a small salad on the side.Food is seen as a necessary part of life, with no need for luxury. The Dutch hardly ever invite people with whom they are not closely acquainted for dinner. Dutch dinner (which generally is served between five and seven P.M.), is a two or three-course meal that often begins with soup. The main dish usually contains a mixture of potatoes with vegetables and meat, fish, or poultry and is followed by dessert. Instead, coffee has a strong social significance. Neighbors often invite each other over for a cup of coffee with the invariable one cookie, and the morning coffee break at work is a sacred institution. There's much more to Dutch food than raw herring. Here are the top 3 most popular Dutch foods.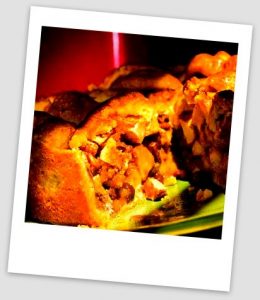 The Pannenkoeken (sweet and savoury), are delicious Dutch pancakes, which are often eaten with sweet and/or savoury foods like slices of bacon, apples, cheese, raisins, stroop (a treacly Dutch syrup), chocolate, an apple sauce called appelstroop, icing/powdered sugar, nuts – and even smoked salmon and crème fraiche. Usually much more like the traditional English pancake, they can also be huge.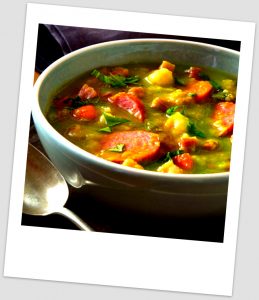 Erwtensoep, they're made from a batter of flour (sometimes buckwheat), milk, eggs and salt, and cooked quickly over a pan on a high heat. They can be eaten as a main course for lunch or dinner – or as a dessert. It's often eaten with a rye bread (roggebrood) topped with a type of smoked bacon called katenspek, cheese and butter. Erwtensoep is traditionally eaten on New Year's Day but it's welcome on any cold winter day – you'll often see skaters alongside the frozen canals warming themselves up with some hot and delicious snert, which is one-day old soup. It's made from dried split green peas and other vegetables, such as celery or celeriac, onions, leeks, carrots and potatoes, plus different cuts of pork, with slices of smoked sausage added in just before serving.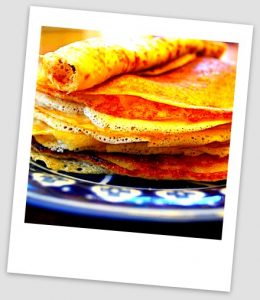 The Appeltaart? Traditionally, the top of the pie is made from an attractive lattice of pastry strips, so you can see the filling through it. Enjoy it served with whipped cream, and a cup of coffee. The Dutch have been enjoying appelltaart (or apple pie) for centuries. An appeltaart is a deep pie with a pastry top and bottom (unlike the French apple tarts which are open), filled with a mixture of slices or pieces of apple (often using a slightly tart variety called goudreinet), sugar, cinnamon and lemon juice. Sometimes raisins or currants are added, too.