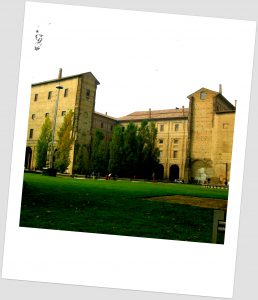 Among the most beautiful university cities of Italy, Parma is the most charming. http://www.turismo.comune.parma.it/en?set_language=en Sweet and friendly, beside a river, in the heart of the countryside among churches and domes, churches and fortified walls, palaces, villas, theaters and parks. In this city you eat well, very, very good! That we remember, we starting our city tour. The first stage is a special place, the complex of Pilotta (Palace which is home to exhibitions, the Palatine Library, the Farnese Theatre and the National Gallery). In about three hours, you will have the chance to visit all this. Coming out, you are in Piazzale della Pace. The fountain has a shape that reproduces the ancient church. Walking, you can watch the Teatro Regio http://www.teatroregioparma.it/Default.en-Us.aspx (if you love classical music, not forgetting its many festivals). Maybe you want to rest, going north, to the Parco Ducale, where you can enjoy a coffee in the shade.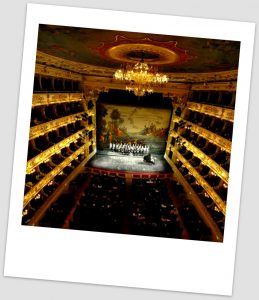 In the Piazza del Duomo, you can see the Baptistery pink marble (do not forget to take pictures lesue panels, which depict animals). In the church of Santa Maria Assunta, awaits the dome frescoed by Correggio.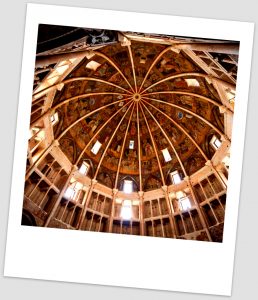 Behind the Cathedral, of great interest for its frescoes, it is the Church of St. John. With only a few minutes walk, you can reach Piazza Garibaldi, where an unusual spectacle unfolding before your eyes: the time seems to melt, showing you the structure of the Roman city. Walking towards Via della Repubblica, cross the bridge and began to walk around inside the villages, discovering the Church of the Annunciation. For dinner you are spoiled for choice: good restaurants and old taverns. Before you start eating, stopped for a wine tasting at Ombre Rosse http://www.ombrerosseparma.it/ and here you can have dinner, or with typical dishes at Osteria del Gesso http://www.accademiaitalianacucina.it/en/ristorante/71917-osteria-del-gesso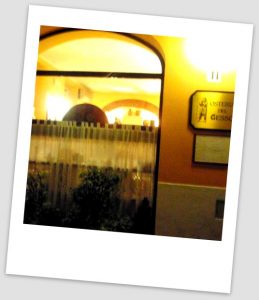 Everyone loves to travel, but not everyone loves to travel the same way. All you have to do is have the time in your life. Meeting Benches. The way to make the world a better place is easy. Choose a bench, where you can publish what you have painted or written, a review of a book that you've read, or the story of a journey that you have made. Past and Present are here and now. Our proposal call any web-traveler to sit into Meeting Benches info@meetingbenches.com to share emotions, observing new creative horizons.