IT WAS TO EVENING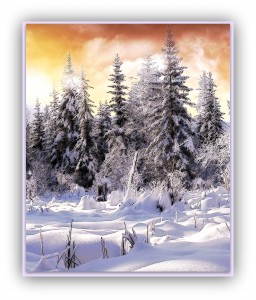 The snow came, it was in the evening.
It came down from heaven, rooftop,
and he surprised everyone with his whiteness.
It was really great, and it was really beautiful.
He fell and fell,
and under his feet flying
depending on the wind,
and she ranged in flight.
Lay fresh and sparkling,
and everyone he was dazzled.
(Yevgeny Yevtushenko)
http://www.amazon.com/The-Collected-Poems-1952-1990-Yevtushenko/dp/080502378X