WATER AND LAND: LANDSCAPES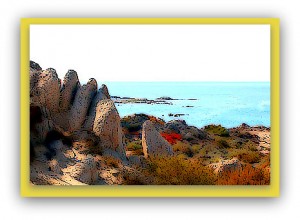 It is time imperceptible that it is night.
And no one asks how does the night,
that matter secret is building the night.
Sea, return at night
the darkness that draws in your abyss.
It rains and the world is concentrated in the rain.
The water is absorbed.
The whole Earth is sinking in the rain.
(José Emilio Pacheco)
http://www.amazon.it/Emilio-Pacheco-poesia-della-speranza/dp/8871198255
http://www.amazon.com/Selected-Poems-Pacheco-Jose-Emilio/dp/0811210227/ref=asap_bc?ie=UTF8