……………………. In that lovely summer evening, the Francesco restaurant was full, because a reservation e-mail from the Hotel Arcadia in Bratislava had requested a table for two, possibly in one of the romantic interior lounges where you could eat the soft light of candle. Therefore, the customer had indicated, Dr. Cinzia Ynat, with eyes that speaks of a farewell to Marco Curtej who sat in front of the table in front, while Pavel Hochschorner had not yet realized who was standing behind him. As a good cop, the inspector who had grown up in Marco Curtej took over the serial killer Jetruc Mathias, managing impulse emergency: << Dr. Ynat, nice to meet you, as a pleasant coincidence. Hello Pavel, I present to you my friend Monika. There we would gladly company, but we have already done and we expect the Prater. I wish you a good continuation of the evening. >>
Pavel and Cinzia returned the greeting, watching the strange pair walked away quickly, with Marco before he earned the output at a brisk pace and Monika who followed him with difficulty, not only to manage the balance of his sandals, but perhaps also effects of wine Trebbiano. It was the first time I saw Pavel connects with a woman, she knew she had never been married and did not remember he had a girlfriend.
Just as well, better than he had one, so he could be discreet and sympathetic judge in Vienna with Dr. Ynat, away from the prying eyes of Bratislava, in a romantic restaurant the choice of which did not lend itself to misunderstandings, because someone who is going moved with the transport of a feeling or an impulse, then emerged strengthened to continue the evening in one of the many trails or meadows dotting the beautiful surrounding forests. Chose a purple capsule Galestro of 2011, shared by her friend who ordered a Caesar salad and a filet of halibut with porcini risotto, made with fingers signaled the waiter that the order was good for him that would bring two servings of everything.
Cinzia took off his jacket in an elegant leather Beaujolais, identical to that of the skirt to portfolio – even in this short skin and four fingers above the knee – with the large gap in front of which was closed to life, It was the manner of dress of the doctor, a little bit of classic mixed with a trendy touch: lapel collar, metal buttons contrast, asymmetrical zipper and three-quarter sleeves. Her hair was in a ponytail at the nape of his neck, his face was that most stand out eyes and lips the same color of the skirt and sandals. The shirt was a classic white, sleeves rolled up above the elbow, elegant and refined, with pleats along the placket. …………………….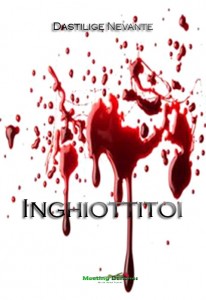 This page is based on a novel published by Meeting Benches, a book called SINKHOLES – http://meetingbenches.com/book-italian-version/ – within which wind through the dramatic stories of some of the characters that form the backdrop to those of the two main characters, Petra and Jacques. A Slovak woman and a French man, both left-handers, both looking for a half unknown, where they can find themselves.